New Chain Conveyor Promises Superfast Installation Times
15th September 2016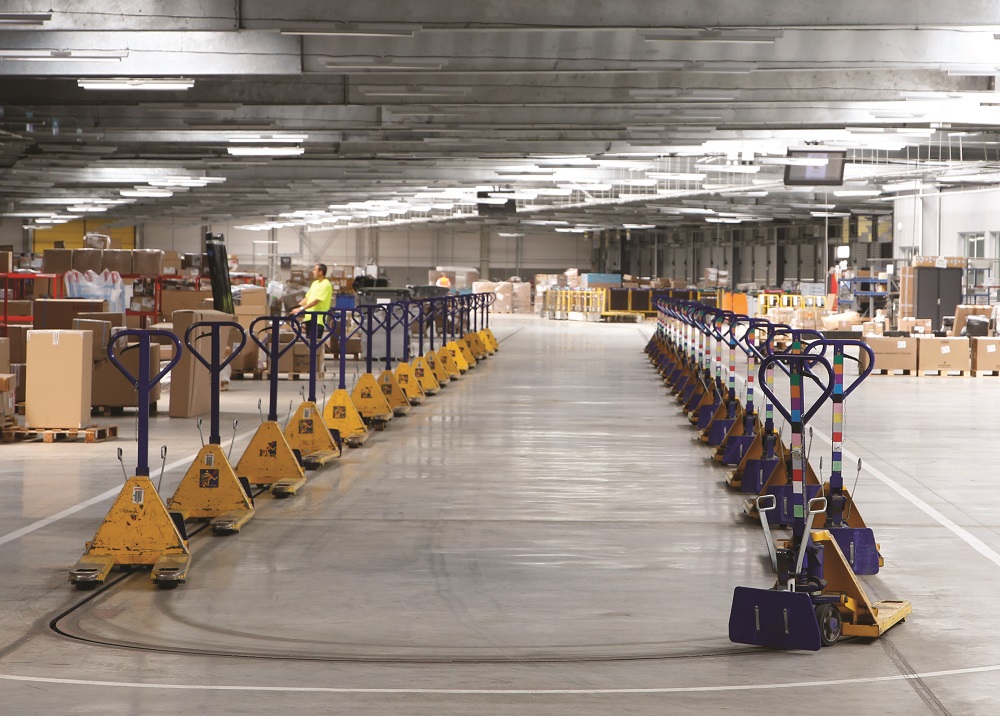 Egemin is expanding its E'tow® in-floor chain conveyor product range with the new E'tow® EasyLoop, a standardised system which can be delivered and installed extremely quickly thanks to preconfigured components. This material flow system solution is virtually maintenance-free, and is primarily geared towards logistics providers looking to automate processes in distribution centres and cross-docking hubs for improved throughput and service scalability. In many cases, E'tow® EasyLoop is also a commendable alternative to manual transport, improving logistics centre safety in the process.
Egemin's existing range of in-floor chain conveyor systems has established the company as a market leader in this segment and garnered it a large customer base. For instance, Germany's four biggest logistics providers use Egemin systems, as are three of the four industry leaders across Europe along with a host of small and medium-sized providers. In order to deliver systems to prospective buyers with even shorter lead times and faster on-site installation, logistics automation specialist Egemin has developed the new E'tow® EasyLoop. Customers can choose from four preconfigured base loops – featuring different loop lengths and turn radii – according to their own building layout. The system also has six other parameters which can be tailored to their logistics requirements.
EasyLoop works on the same principle in every application scenario: A flexible number of hand pallet and platform trucks travels through the logistics centre 'carousel-style' on a permanent chain-powered rail installation, supplying the integrated activity areas – e.g. goods out – with goods such as packages, car tyres, household appliances, toiletries and much more, on pallets or other load carriers. The chain keeps moving continuously, dispensing with intermediate storage and increasing throughput. It is an automated solution chiefly suited to large handling volumes.
The chain system features automatic lubrication and all major components are self-cleaning, ensuring that the Egemin E'tow® EasyLoop runs continuously with next to no maintenance. For logistics providers, this level of operational reliability, supplemented by flexible expansion options, is a compelling business case for exploiting the efficiency of the chain system. What's more, EasyLoop is as straightforward to integrate in existing buildings as new ones.