New Balers For Swiss Retailer Recycling
11th February 2016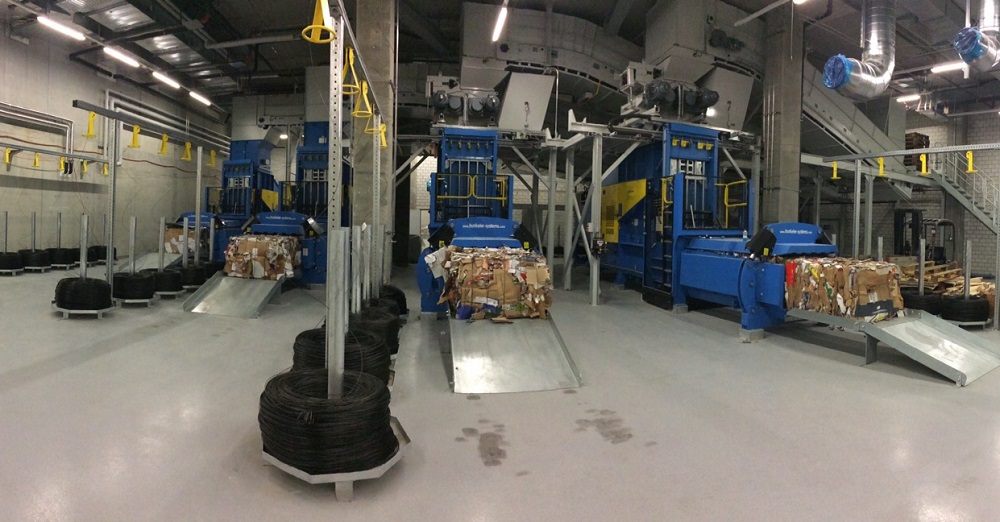 Swiss wholesaler and retailer COOP's newest distribution centre will come online later this month and is relying on four Presona LP Series balers to process daily deliveries of more than 100 tons of recycled materials from its reverse logistics operation.
Located in Schafisheim, 30 miles east of Zurich, the centre will process packaging and waste from all COOP stores in the area as well as provide regional distribution.
The new centre replaces a network of smaller centres. The revised logistics plan will reduce lorry movements and road miles, helping COOP to meet its ambition of cutting CO2-emissions by 10,000 tonnes a year.
When fully operational, the centre will process more than 100 tonnes of PET-bottles, plastic film, plastic packaging, wooden pallets, cardboard, and waste, including organic waste, daily. The material will be sorted and compacted into bales for recycling or supply to waste-to-energy facilities.
The high compaction ratio provided by Presona LP Series balers has helped COOP to optimise lorry loads, reducing transportation costs and movements, and further helping the retailer towards its high-priority goal to reduce the CO2-emissions.
The baling system was designed and installed by Hunkeler Systeme AG, Presona´s distributor in Switzerland. It comprises one LP 85 VH unit, three LP 60 VH units and conveyor system.
With the balers weighing up to 25 tonnes, manoeuvring them in to position within the super-sized building required a precision process. Each baler was delivered to site and taken into the building through the loading bays where the trucks will dock for loading and unloading. To facilitate the process, the Hunkeler team used air cushions to 'float' the balers onto their foundations with a minimum of disturbance.
In just four days, the four balers were erected ready for operation.