Links connect port to automotive supply chain
26th February 2015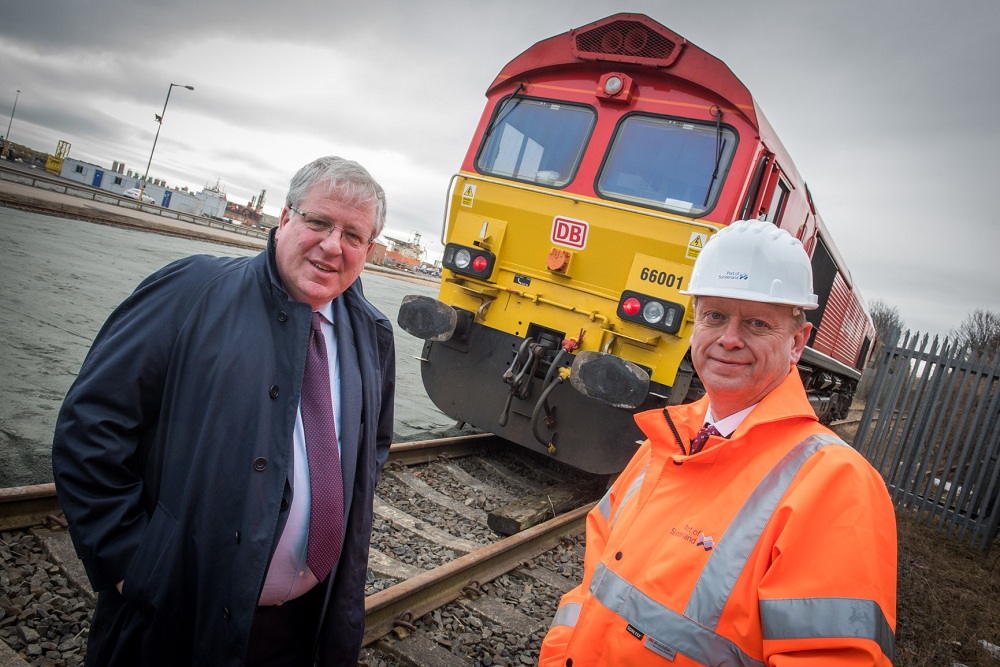 Port of Sunderland has seen rail lines that had been out of use for more than 20 years restituted, something that will provide new connectivity for the growing automotive supply chain in North East England. The enhanced connections will allow companies to export and take delivery of parts and raw materials – an additional means of transporting to and from the North East.
Matthew Hunt, director at Port of Sunderland, said he hoped that businesses in the area would see the benefit of the new rail connections.
He said: "Port of Sunderland is at the heart of a region that boasts an ever-growing cluster of automotive suppliers – and of course, the only UK region with a positive balance of trade.
"The role we are now able to play in the transportation of parts means that we are in a fantastic position to take advantage of the growth the North East's automotive supply chain has seen."

The improved links at the port should enhance the supply chain, helping them to meet tighter production schedules and allowing companies to operate lean production processes, which in turn will improve efficiency and costs for automotive companies.
Mr Hunt added: "The opportunity this sector represents for the port is vast. With a growing cluster of automotive suppliers, and the presence of an OEM, Sunderland is very much blazing a trail in the automotive sector, and we're keen to play a part in its continued success. We do hope that the added connectivity provided by our rail links allows us to do that."

The development in transport links is crucial to the automotive industry and advances in the North East will prove cost effective to manufacturers and suppliers, many of which are already based in the North East. The region is home to major players in the automotive supply chain, with companies such as Lear Corporation in Sunderland and Nifco in Stockton among those that are expanding.
For more information about Sunderland and Port of Sunderland visit www.makeitsunderland.com, email info@makeitsunderland.com or call +44 (0) 191 561 1194.