Jungheinrich reports record results: Net sales grow by 9%
13th March 2015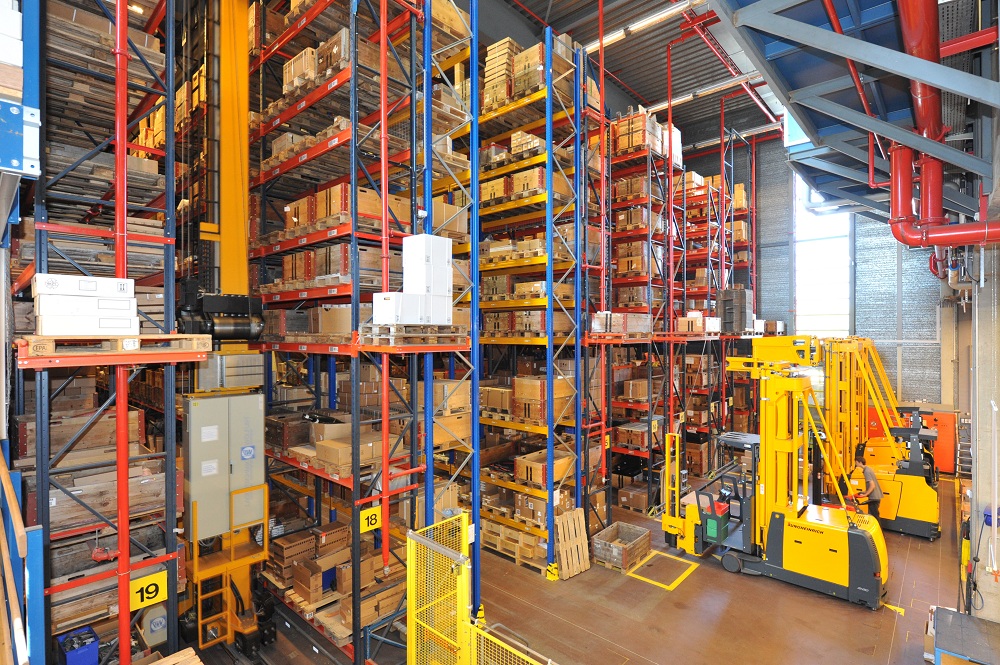 Net sales grow by 9 per cent to 2.5 billion euros
Incoming orders over 2.5 billion euros
Production figures exceed pre-crisis level for the first time
Board of Management proposes 21 per cent dividend increase
for preferred shares
Jungheinrich AG has posted record financial results for 2014 in terms of incoming orders and net sales. Consolidated net sales were up 9 per cent to 2,498 million euros (prior year: 2,290 million euros). The value of incoming, orders across all fields of business, advanced by 8 per cent to 2,535 million euros (prior year: 2,357 million euros).
In 2014, the world material handling equipment market expanded by 8 per cent to 1.09 million units, driven by highly positive market activity in Western Europe, Asia and the Americas. Jungheinrich's primary sales market in Europe, posted growth of 9 per cent at 344,500 units, with demand in Western Europe climbing 11 per cent, whereas the market volume for Eastern Europe essentially remained flat (-0.4 per cent).
Unit-based incoming orders for new truck business rose 9 per cent group-wide to 85,600 thousand trucks (prior year: 78,200 units). Production totalled 83,500 forklifts, up 15 per cent on the 72,500 units recorded a year earlier and surpassing the record set in 2007 before the global financial crisis (82,400 units).
Hans-Georg Frey, Chairman of the Board of Management of Jungheinrich AG says: "By putting in a strong performance in the financial year that just ended, we have come a major step closer to our net sales target of 3 billion euros by 2017. Furthermore, in view of the order trend in the first two months of the year, we are confident that 2015 will be another successful year for Jungheinrich."

In 2014, Jungheinrich expanded its workforce by more than 700 employees, in line with the company's continuing growth. In particular, extra personnel were taken on in the sales companies in Europe and Asia as well as in the logistics systems business.