Interroll Broadens Scope of Solutions for Retail Sector
19th February 2020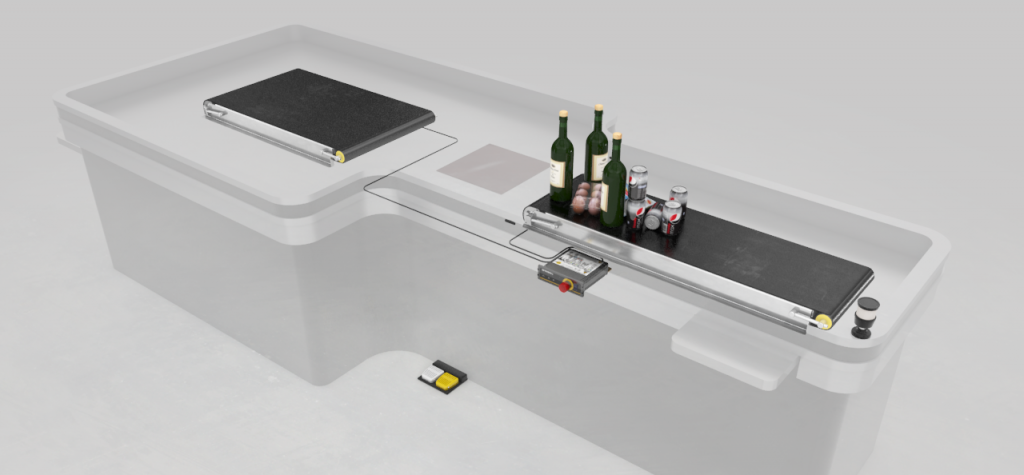 Interroll has rebranded its Centre of Excellence (CoE) in Denmark as the Commercial Belt Drives & Conveyors, effective March 1, 2020. The decision highlights that Interroll's overall portfolio is very suitable for both supermarket and retail applications.
Today, six out of ten checkout stands in supermarkets and retail stores worldwide are powered by Interroll. Making a significant contribution to this success has been the Interroll Center of Excellence in Hvidovre, Copenhagen, Denmark, which to date has concentrated on drum motors and cassettes used as belt drives in checkouts and reverse vending machines for supermarkets.
As of March 1, 2020, Interroll will rebrand the location in Denmark as the CoE Commercial Belt Drives & Conveyors. The distinction 'commercial' stands for the difference from drum motors used in industrial (food processing and manufacturing) applications. The CoE will be responsible within the global Interroll Group for all technical concerns related to conveyors used in commercial settings, ranging from development and application engineering to production and support for local Interroll entities.
"With regards to supermarket, retail and omnichannel, customers have a need for lighter-duty, lean and cost-effective material handling solutions," says Anders Staf Hansen, Managing Director of Interroll Denmark. "Besides the increasingly complex material handling processes at stores themselves, there is also a general need to cover the entire material flow in factories and distribution centres that are linked with the retail sector. As the world's leading provider of material handling solutions, we will put an even stronger emphasis on such processes."