Integrator Fortna Selects Interroll in South Africa Logistics Project
20th September 2018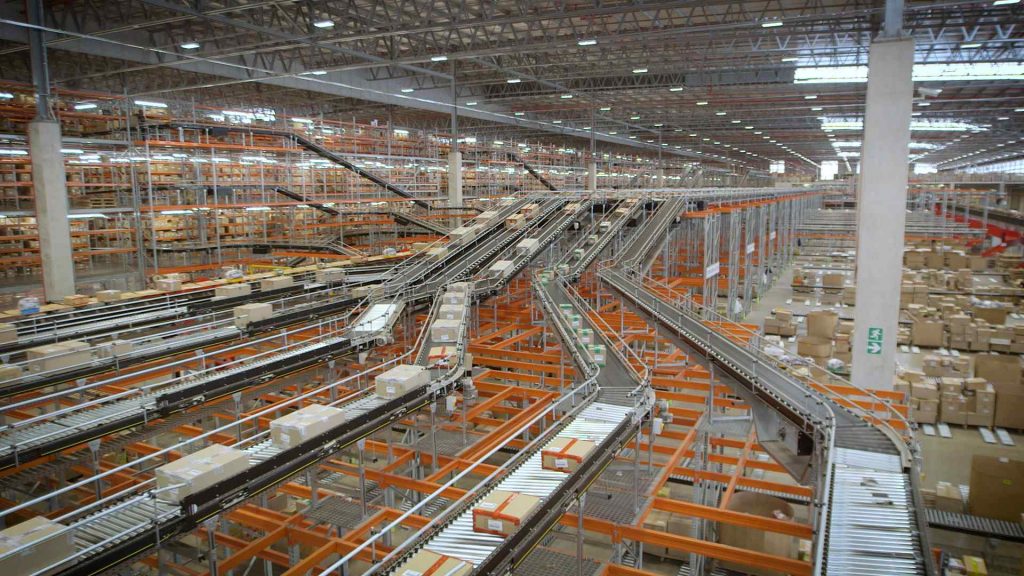 Mr Price Group Limited contracted system integrator Fortna Group is to set up a central logistics centre in Durban, South Africa. Key parts of the conveyor lines installed in the new 60,000-square-meter facility are based on the Modular Conveyor Platform (MCP) from Interroll.
Werner Pelser, Group Logistics Director at Mr Price Group, explained the group's choice of partners: "We have put the infrastructure in place that can take Mr Price forward and can continue the growth curve that it had in the last 28 years. Since this consolidation project puts previously two facilities into one facility, we wanted to go into this project with a partner that has done this already in other places," he said. "Linked to that is obviously the equipment that we use in the facility. There, we chose particularly the best of breed equipment suiting the best breed of prices."
To enable further growth, Mr Price built a new central material handling centre in Durban to replace two existing facilities. The goal was to find a scalable and holistic solution based on open standards which helps optimize processes and at the same time is to the greatest degree future-proof.
System integrator Fortna Group was selected to develop and build this material handling system. When searching for an optimal solution, Fortna, in close collaboration with experts from Mr Price, first reviewed a wide range of approaches and technologies, including visits to selected reference projects.
Based on the findings, the decision was made to build a completely new solution using the market's best available products. Due to the project's complexity, attention was paid to the local presence of contracted partners. As a supplier of the most important conveyor lines, Interroll was selected. Interroll has been permanently present with a South Africa subsidiary for more than 20 years.
The distribution centre in Durban encompasses a total area of more than 60,000 square metres and offers storage capacity for more than 24,000 pallets. Every minute, 250 cartons are moved. The zero-pressure-accumulation conveyors use the highly flexible and efficient MCP with integrated RollerDrive and MultiControl technology from Interroll.