Innovative Modular Diverter, Sorter Modules
2nd March 2023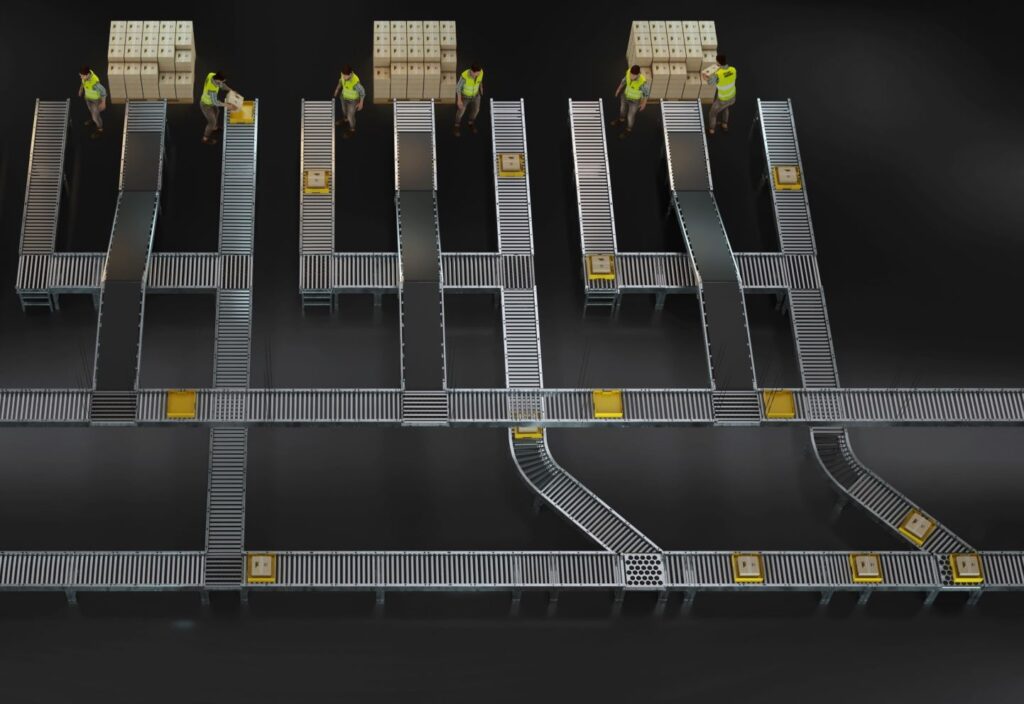 An innovative high-capacity, multi-directional diverter and a compact 90° diverter and sorter module will take centre stage on Itoh Denki's stand (no. C017) at the 2023 Semaine de l'Innovation du Transport et de la Logistique (SITL) event in Paris from 28-30 March.
The Multi-Angle Ball Sorter (MABS) boasts patented rotating ball transfer technology, which allows products to be diverted to at any angle on both the left and right. It can handle up to 4,300 units per hour of up to 30kg in weight and is suitable for integration into any type of conveyor system. It is powered solely by 24V DC technology, helping to optimise safety when compared with pneumatically powered systems.
Available in a total of five sizes, MABS can be rapidly reconfigured to suit the requirements of changing set-ups, with up to eight units able to operate in tandem where larger transfer zones are needed. MABS' high throughput, versatility and compact footprint make it ideal for a vast range of warehousing, e-commerce and intralogistics applications.
Also on show will be the F-RAT NX compact – the only diverter of its type on the market which is able to transfer products at a 90° angle on both sides of the conveyor line without needing to raise the product between the entry and exit. Not only does this make for smoother transfers, but conveyor design is simplified too. Again powered by 24V DC power, the need for pneumatic systems is negated, while the F-RAT comes in a range of sizes.
MABS and F-RAT NX can be combined with ZPA (zero pressure accumulation) conveyors to deliver precise positioning of products and smooth transfer. These attributes make them perfect for any application requiring high throughput alongside optimised quality and safety.
Etienne Vuillard of Itoh Denki explained: "The modern warehouse and distribution facility demands not just high throughput, but unstinting performance when it comes to safety and overall quality of handling. Alongside this, requirements from the sortation line in terms of volume and product type can change rapidly. This means modular, DC-powered systems, able to be rapidly reconfigured, are likely to be attractive to specifiers and system designers. Itoh Denki has been a pioneer of modular sorting and diverting technology for many years and both the MABS and F-RAT combine the qualities for which we have become renowned – speed, versatility, accuracy and safety. The SITL event will welcome leading decision-makers in the sector from across France, and beyond, and we anticipate strong interest in both ranges from visitors to our stand seeking to maximise productivity and enjoy a rapid return on their investment."
Itoh Denki is a pioneer and leader in motorised roller-based conveyor and sorting solutions for automated intralogistics.