Industry View: Conveyor and Sorter Embraces Digital Transformation
28th March 2018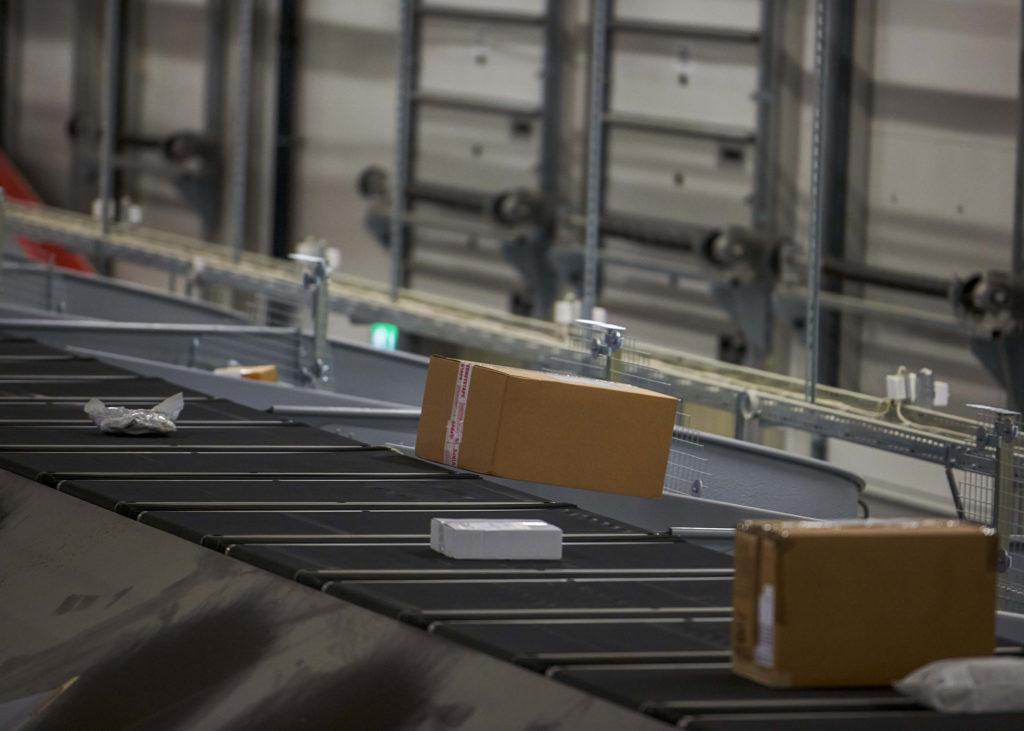 Beumer Group has launched two start-ups that use advanced and disruptive business ideas to influence and improve existing business models. The medium-sized family-owned enterprise says it is getting ready for digital transformation:
In 2017, German e-commerce companies generated a turnover of approximately 53 billion euros. According to Statista.com, this year's estimates are up to 61 billion. There is no end of the boom in sight. At the same time, people's expectations of a limitless supply of goods at low cost and with immediate and fault-free delivery are increasing. This creates enormous competition. E-commerce companies will only be able to survive if they can provide a wide range of products and the necessary reliability in their market segments. Indeed, as Dr Christoph Beumer, Chairman and CEO of Beumer Group, says: "The delivery promise is of utmost importance. Customers expect their goods to arrive in time, as ordered, and at the desired destination." From warehousing to order picking, sortation and transportation: efficient intralogistics are always required. Beumer continues: "We register rapid growth in the airport sector: major international hubs such as Dubai, Shanghai, Singapore or Moscow want to be prepared to cope with an increasing number of passengers in order to enable short layover and transfer times even at peak times." This requires reliable baggage conveying systems that can also handle longer distances between terminals.
Beumer Group supplies high-speed sortation systems for e-commerce companies and logistics centres and efficient baggage conveying systems for airports. The system supplier ensures that system capacities can be adapted to constantly increasing demands. "The order intake in both sectors is very positive", Beumer says. "Today, we are facing the following dilemma: How is it possible for a medium-sized company to handle the rising amount of orders, with consistently high quality and to the customer's satisfaction?" For intralogistics companies, this comfortable market situation also brings challenges when it comes to quality and adherence to schedules. To face these challenges, Beumer Group has committed itself to its "The best, not the biggest" strategy.
Improvement instead of mere expansion
"In the past, we focused on internationalisation and founded and developed subsidiaries in order to be competitive and assist our customers efficiently all over the world", Beumer explains. "Our globalisation strategy 2013 focused on the localisation of the majority of our product manufacturing in different regions of the world. Especially our customers benefit from this." Beumer Group has grown in an organic and stable way, also with the acquisition of international companies. In 2009, in the middle of the global economic crisis, Crisplant joined Beumer Group, doubling the number of employees. As a result, we had to bring together different cultures and backgrounds. "Our corporate strategy and corporate identity are based on our five core values: integrity and ethics, customer focus, quality and innovation, teamwork and sustainability."
Profitability matters
The profitability of a company is decisive for its economic success. Beumer points out: "So we have to ask ourselves for every new order whether our manpower is sufficient to provide our proven quality." Bottle necks may arise if one team is in charge of too many projects at a time: quality and customers' satisfaction will suffer. Focusing too much on large-scale projects can be risky, too. Smaller projects may no longer get the necessary attention. "To be successful in the long run, we can only accept orders that are a good fit for us, our portfolio and our team. It is the only way to make sure our customers get our best performance", Beumer explains.
The best, not the biggest
The big challenge is to properly connect the individual group companies and their 4,200 employees all over the world, 1,000 of them in the headquarters Beckum, Germany. This requires a uniform management across all teams. "Since our cultures and business environments are spread all over the world and are very different, we have to find a common denominator, especially for our management culture. In this context, I always come back to the topic of mutual respect." To achieve this, the company's management team has defined common principles and developed a wide training program which is currently rolled out.
"As a family-owned enterprise, we must permanently improve our products and launch new ones to increase our competitiveness, so that our customers can reduce their costs and optimise their processes," says Beumer. For this reason, Beumer Group has been integrating innovation management into its strategy for many years now and applied for nearly 100 patents. Beumer Group received the Axia Award 2017 for its consistent and multifaceted commitment in this field.
Digital transformation: Threat or opportunity?
The development of new business models is equally important as the improvement of internal processes, according to the motto "Improve what we have and create something new". This applies especially to the age of digital transformation. Machinery and systems become more efficient, offer higher speeds and a wide variety of opportunities. "If it becomes possible to produce a steel girder using 3D print technology in the future, this will revolutionise the entire engineering sector", predicts Beumer. "What we need are disruptive ideas". New competitors which drive this progress forward are companies like Apple, Google and Facebook.
Beumer Group started to foster these disruptive ideas by founding its own start-up companies: Two spin-offs in Dortmund and Berlin, started by Beumer Group in addition to its innovation department, are part of the strategy 2018. These subsidiaries develop minimum viable products (MVPs), i.e. prototypes that feature minimum equipment and generate sustainable added value.
The Beumer start-up BG.evolution is located in Dortmund in the immediate vicinity of the innovation centre Digital.Hub Logistics. Here, companies and researchers work together to design the logistics for digital business models. The ideas of the start-up are often still quite experimental, so they cooperate with the Technical University of Dortmund and other external specialists. BG.evolution concentrates on existing technologies, develops them further, and introduces digital aspects.
BG.challenge was founded in Berlin. Here, the focus is on developing new business models which may disrupt existing business models from outside. BG.challenge offers start-up support for young entrepreneurs. "We attach great value on the intensive dialogue between Beckum, Berlin, and Dortmund", emphasises Beumer. To intensify cooperation and communication, our colleagues from Beckum and Dortmund can work in Berlin for a few months.
"As a family business, we have a responsibility for our employees and the company", says Beumer. "This is why we keep improving: consistently and from within." This new strategy prepares Beumer Group for the future and puts the company in a great position for the digital age.