Hermes Opens New UK Automated Parcel Distribution Hub
18th August 2017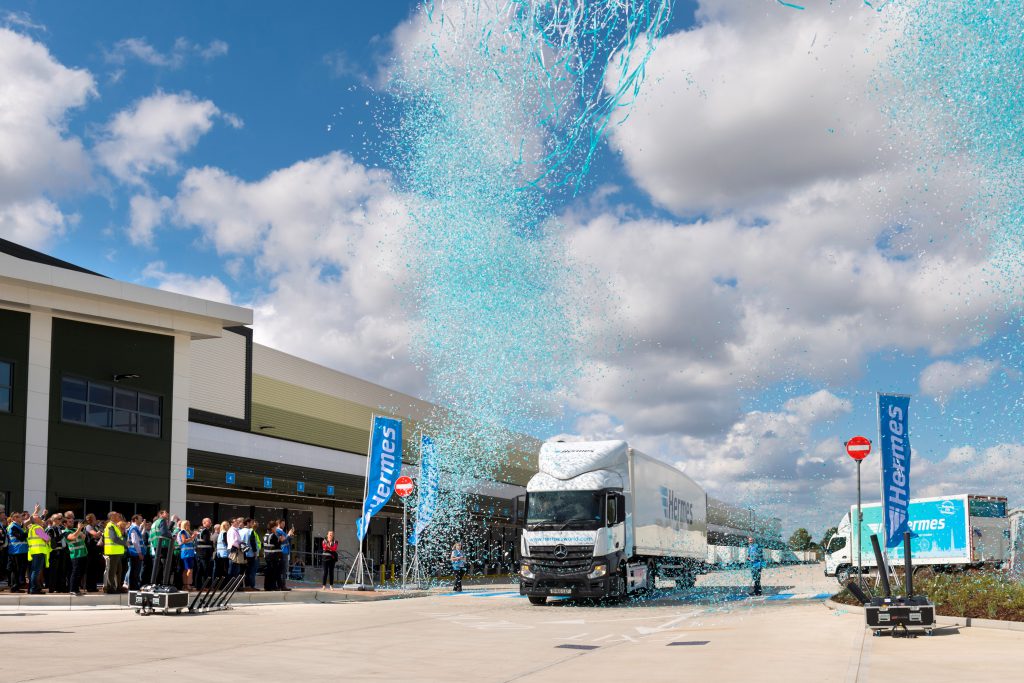 Hermes has officially opened its purpose built, state-of-the-art automated parcel distribution hub in Rugby, claimed to be the biggest of its kind in the UK, creating over 100 new jobs.  The company says that the £31m development represents the most significant investment in the company's history, highlighting its dedication to future growth, innovation and peak capacity.
Located at the Rugby Gateway, the Midlands Super Hub measures 270,000 square feet, the equivalent of 34 football pitches, and has the capability to efficiently process in excess of one million parcels each day. As a result, the company's overall parcel processing capacity will be increased by 45%, ensuring it will continue to comfortably handle rising volumes driven by the ongoing growth of ecommerce in the UK and overseas.
The facility also provides Hermes, which has experienced double-digit growth every year for the past six years, with future expansion opportunities. This includes the installation of a third sortation tier that would increase the hub's capacity by a further half a million parcels a day.
Visitors were able to see a number of innovations such as the type of autonomous vehicles that could be used in the future and Starship delivery robots.
Carole Woodhead, CEO of Hermes, said: "A retailer's top priority is to have complete confidence in their delivery partner's capacity during peak. This £31m investment guarantees that we will continue to operate a highly proficient operation throughout the year, including those intense and prolonged spikes of activity."