GeoPost announces 2014 results and launches its new international brand identity: DPDgroup
19th March 2015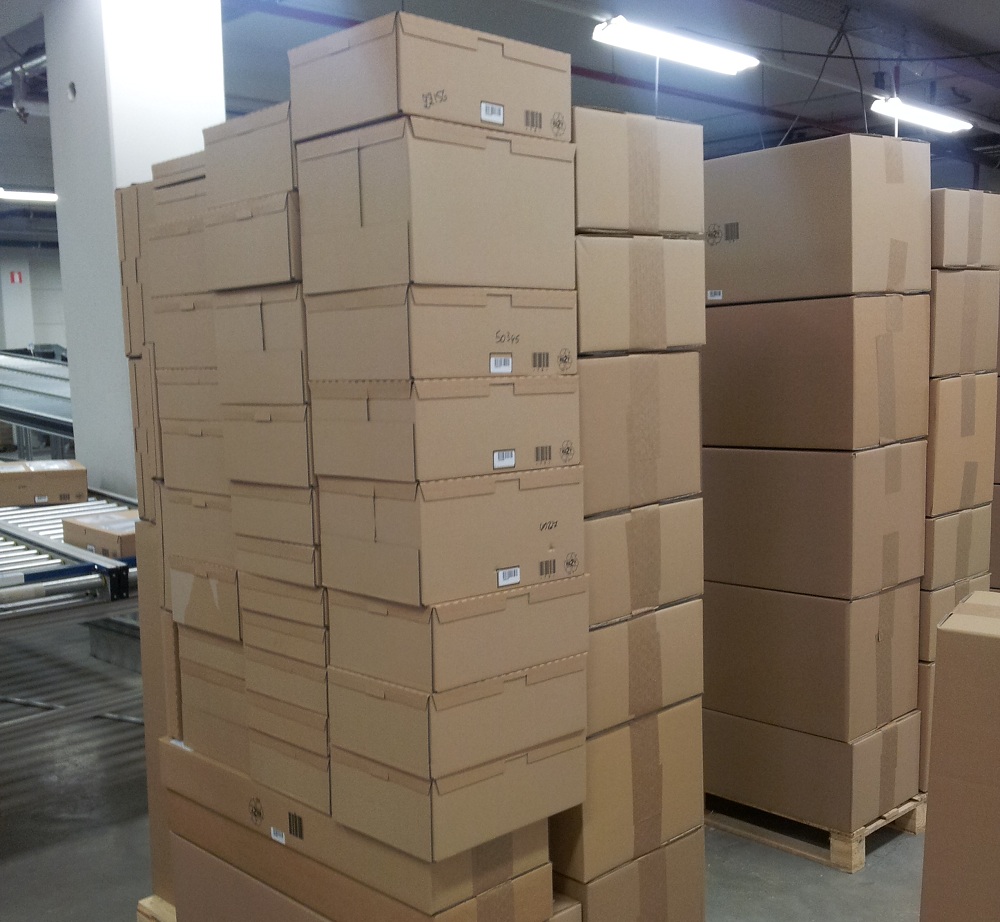 At a press conference today in Paris, Paul-Marie Chavanne, President of GeoPost, announced that 2014 saw the company grow its volumes by 10.7% and increase turnover by 13.3% to €4.9 billion, cementing its Number 2 position in the European Courier Express and Parcels (CEP) market. GeoPost is now the Number 1 operator in France, Spain, Ireland, Lithuania, No. 2 in Germany and Portugal and posted the fastest growth in the UK market with revenue growth of 20% in 2014.
Over the past 10 years, GeoPost's volumes have multiplied by more than 2.5 times to 864 million parcels in 2014 and turnover has risen from 2.4 to 4.9 billion euros. In 2014 as in 2013, GeoPost continued to expand with growth about two times higher than that of the market.

Strong growth in B2C activity and intra-European volumes

In B2C in particular, GeoPost has seen its volumes grow by 21% and now makes over one million home deliveries a day throughout Europe. Benefiting from its strong presence in domestic markets, GeoPost's intra-European and international activity also increased strongly in 2014, with volume growth of over 12%.

Delivering a seamless customer experience across Europe

DPDgroup will deliver a distinctive and seamless customer experience across Europe in 2015 by focusing on two main priorities: Predict and Pickup.
Predict is DPDgroup's market-leading and unique service offering home shoppers advanced notification of a one hour delivery timeslot, with the opportunity to choose further 'in-flight' delivery options if the recipient can't be at home. DPDgroup will offer a one hour timeslot service across 20 European countries by mid-2015.
DPDgroup is expanding its parcel shops network – known as Pickup – right across Europe. In the UK, DPD announced plans for its own Pickup network in January. The 2,500-strong UK network of parcel pickup shops will be launched in June and will complement an existing network of more than 22,000 shops across Europe in 2015, growing to 26,000 in 2016.

A new brand strategy to accelerate development

Against this backdrop of growth and to assert a stronger presence in the European market in line with its No.2 position, GeoPost today launches a new brand identity – DPDgroup – for its international parcel delivery network and will roll out the new look in 22 European countries over the next two to three years. All GeoPost's business activities in the CEP market will be identified under the DPDgroup brand, capitalising on the reputation and power of the DPD network on a European scale.

DPDgroup becomes the trademark brand and the name of GeoPost's parcel delivery network.

All GeoPost subsidiaries will adopt a common visual identity and unite under the banner of DPDgroup. With its long-established reputation in the UK, Interlink Express retains its current brand and will gradually adopt the visual identity of DPDgroup as a signature underneath its logo.
GeoPost UK CEO Dwain McDonald said: "Today is an exciting milestone for the company as we unite together as one connected brand throughout Europe under the banner of DPDgroup. All the countries in our network share the same goal – for us to be known as the international delivery experts. Our new shared visual identity sends a clear message to the market that we are one seamless group across Europe, with a drive to give customers the most convenient, simple and flexible parcel delivery service.
"Predict was developed in the UK and has been a game-changer here, so I'm delighted to see it rolled out across Europe. Likewise, the parcel shop concept is something the group has traditionally led with in Europe, but complements our UK proposition perfectly when integrated with Predict and our in-flight delivery options. By working together like this across Europe we are creating an incredibly appealing offer for customers."