Forklift Weighing System Scales up Sales
22nd January 2016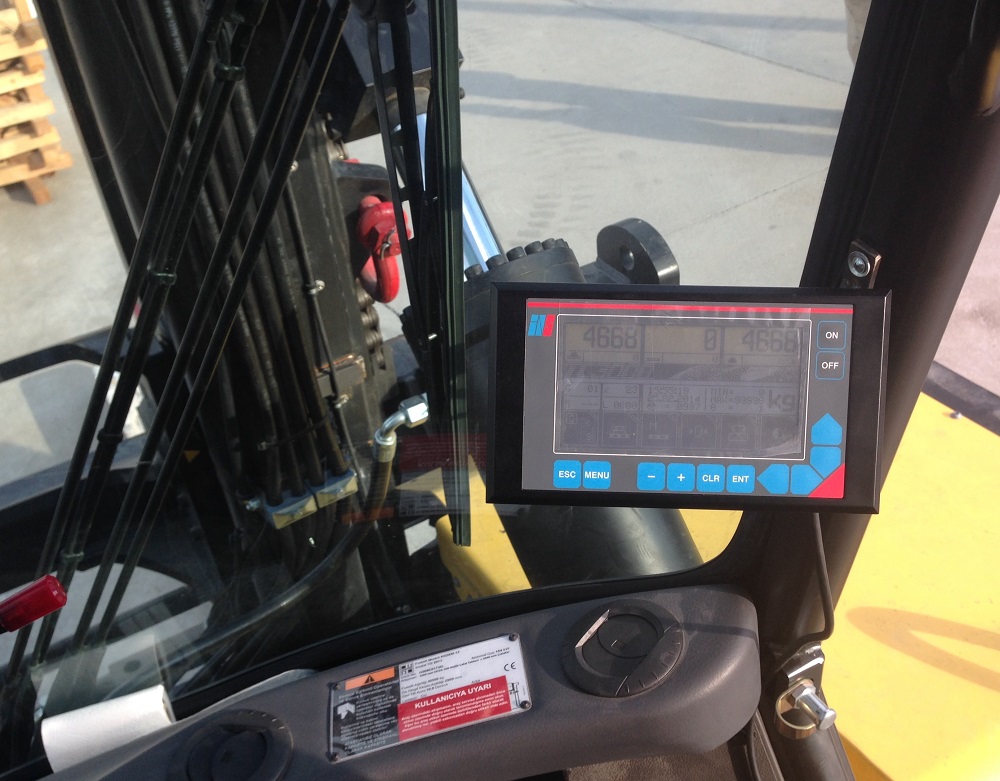 B&B Attachments, the UK's leading supplier of fork lift truck attachments has had a record year, with sales of the Intersoft Nexo weighing systems at an all-time high. The Intersoft Nexo weighing system provides support to operations when handling materials on-site, increasing productivity and safety across a diverse range of industrial sectors.
The Intersoft range has a weighing solution to meet every application, specialising in hydraulically-based forklift weighing systems which can be installed on almost any type of lifting unit with a mast – from a small stacker truck, to a large counterbalance truck.
The hydraulically-based weighing systems are resistant to shocks and vibration, and are service- and maintenance-free due to the integration to the hydraulic system of the forklift truck. They offer long term calibration stability, with no restrictions on visibility or lifting capacity. The range can be used effectively with all forklift attachments and can have an accuracy level of up to 0.1% of the applied load.
Traditional load cell systems are sensitive and can be damaged when used within heavy duty materials handling applications, resulting in damage or continual re-calibrations. The Intersoft system is protected in the hydraulics of the host forklift, making it almost impossible to overload.