Forewarned is Forearmed in Supply Chain
27th April 2023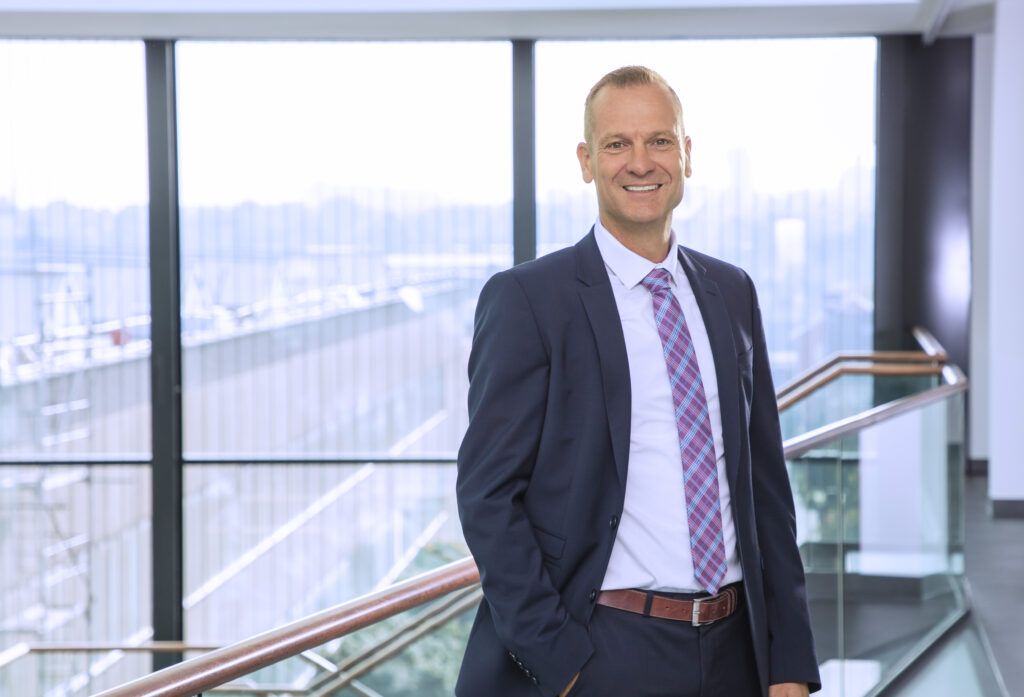 In uncertain times, supply chain planning is paramount, says Stephan Heessels (pictured), Director, BEUMER Group Logistic Systems. He explains why increased use of automation and digital technologies is essential and talks about how he saw the industry developing over the course of 2023, particularly in terms of the way in which e-commerce affects the material handling and logistics business.
"The major disruptions caused by the Covid pandemic may now be largely behind us, but that does not mean that everything will be smooth sailing from now on. Even as that memory recedes we find that there is still plenty to concern us, with geopolitical conflicts, high inflation, energy insecurity and nervousness around a pending global recession heading the list. For the logistics operator, increased automation and use of digital solutions will be more important than ever in order to respond and modify their processes to meet evolving circumstances.
"For years, the cornerstones of supply chain management have been globalisation, low-cost supplies and minimal inventories. Covid had a major deleterious effect on global supply chains and with the current global geopolitical and fiscal outlook, major upheaval is still possible. Experts predict that systems could return to pre-Covid 'normality' in 2023, but even so, the global logistic network will be vulnerable to future political instability, natural disasters and regulatory changes. Building supply chain resilience and assessing how future interruptions can be avoided is therefore critical.
"For an industry that has relied on volume growth, it will be difficult to attain revenue increases in these circumstances. Indeed, we are already witnessing stagnation in parcel volumes and some major logistics service providers are reporting financial losses and tumbling share values. However, on the positive side one of the forces driving the growth of online retail commerce is the global use of smartphones and tablets. Both retailers and shoppers are increasingly using mobile shopping apps, with one in five US shoppers reporting using them multiple times per day.
"Mobile commerce is estimated to have been 6% of total retail sales in 2022, a rise from 4.1% in 2019. And by 2025 social commerce sales – those taking place on platforms such as Facebook, Instagram and TikTok – are estimated to triple.
"In concert with the rise in m-commerce is the increasing popularity of live shopping, whereby retailers can digitally broadcast their products via video and connect directly with consumers online. This is an emerging phenomenon that first appeared in China and can be thought of as the digital, mobile phone based version of TV shopping channels. It is set to become a major driving force in e-commerce, with the 2023 market size projected to reach US$600 billion in China and US$25 billion in the USA.
"Nevertheless, amid this forecast bright outlook for growth there are some shadows. The distribution sector is having to grapple with a difficult labour market as the talent shortage in the supply chain, end to end, reaches a crisis point. Postal distribution centres are struggling to ensure timely and cost-effective last-mile deliveries in the face of an unprecedented lack of workers.
"To stave off this attrition, the industry will also need to deploy strategies that attract, retain, develop and motivate its workers in the digital era. In light of this, we expect to see companies being more conservative when it comes to capital investments, while the focus on digitalising their processes – both back and front-end – will be even stronger, with the adoption of automation tools and advanced data analytics. We have seen much development in the digitalisation of the costly last mile, but hubs will be looking to find ways to digitalise all their processes and become less dependent on human resources through digital insights.
"In consideration of all these factors, I conclude that despite facing some headwinds, the market will continue to grow, providing e-commerce fulfilment facilities with plenty of opportunities for increased growth. In servicing this market, however, it will be important that fulfilment centres work to optimise their operations to reduce costs and resources through increased use of automation and digital technologies."