Specialist Range of Conveyors to meet Packaging Demands
21st October 2020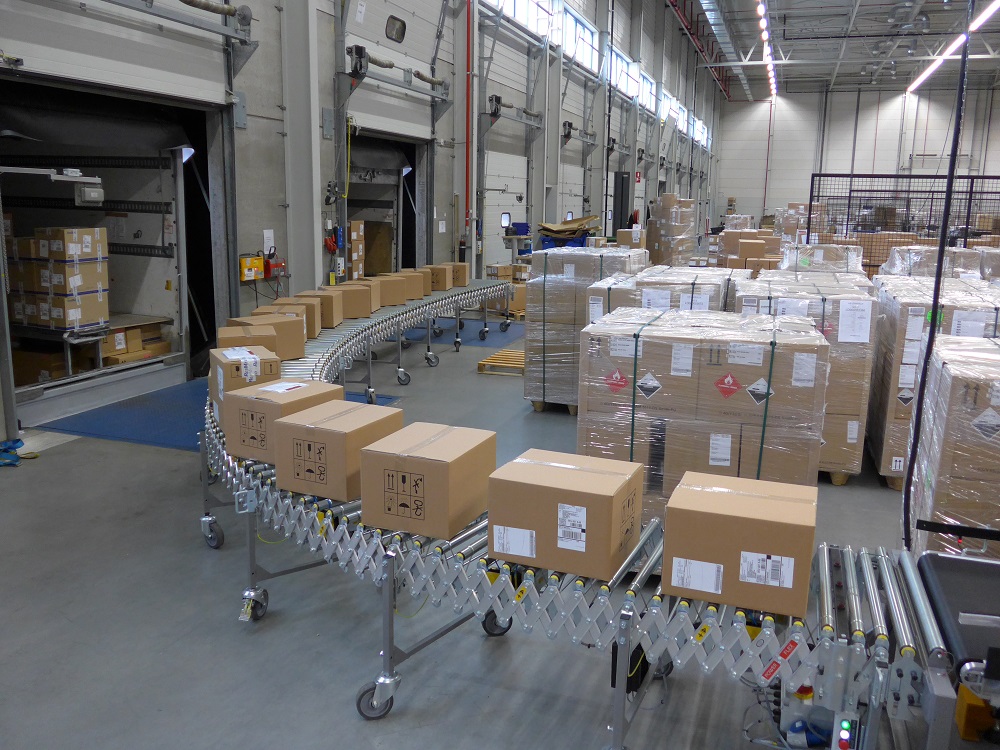 Conveyor supplier, Conveya has recently added another product to its portfolio – the Flexible Expandable Roller (pictured). With increased demand on the e-commerce sector around Christmas period, the Flexible Expandable Roller is able to efficiently move cardboard and oher materials. It is available for hire and purchase.
As well as the Flexible Expandable Roller, Coveya has launched various conveyor products recently for the packaging, manufacturing and distribution sector. These include the Telescopic Gravity conveyor, High-Rise Telescopic Unloading conveyor and the LineShaft Powered Roller conveyor. They all offer a versatile, modular, and economical solution for transporting light to medium products as well as loading and unloading containers.
Earlier this year the company also launched Mist-Safe, an over conveyor sanitisation tunnel that has been designed in direct response to COVID-19. It enables the sanitisation of boxes, cartons, tech, and online returns by releasing a disinfectant mist.
Winston Herbert, the manufacturing & logistics sector specialist at Coveya said; "With years of experience in manufacturing and supplying conveyors for a range of UK industries including construction, recycling and water treatment, we've seen an increase in the need for quality, modular conveyors for the packaging and manufacturing sectors and alongside our well established Easibelt conveyor, we have now introduced a range of new products that will support customers when they need a flexible conveyor solution to meet increases in demand.
He continued; "Whether it be supporting new processing and picking lines for contract packaging, dealing with increase in online sales or simply moving stock to and from large containers, we have the perfect conveyor and with a free onsite visit and short-lead in times for hire and purchase conveyors, we are committed to ensuring our customers have a conveyor that is fit for purpose".