First Sure Sort® Automation System Sold in Benelux
21st June 2022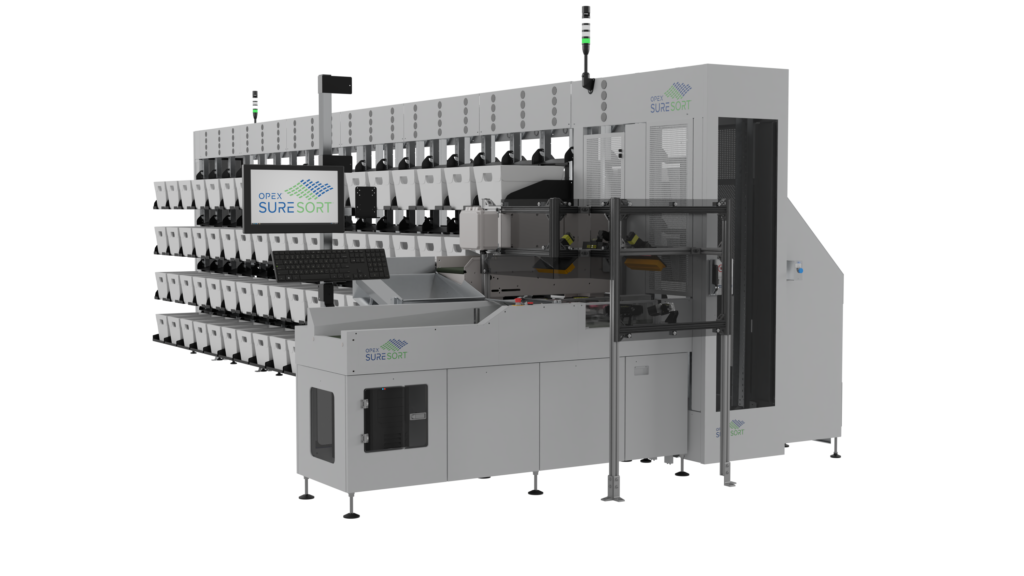 Vanas Engineering has sold its very first OPEX® Sure Sort® automation solution in the Benelux to Lulubuy, Luxembourg, a global pioneer in progressive e-commerce distribution. Lulubuy plans to install the Sure Sort sorter in its warehouse to replace manual put walls.
In early 2022, Vanas Engineering announced their partnership with OPEX GmbH, a US manufacturer of warehouse automation solutions. Four short months after this announcement, Vanas Engineering is pleased to announce that Lulubuy has purchased the first Sure Sort high-speed sorting system in Benelux.
Andy Van Mieghem (Managing Director Vanas Engineering): "When we started with the launch of this unique sorting solution, we were convinced of its potential. It is great to see that our first installation after four short months of having the Sure Sort® as part of our warehouse automation solution has been scheduled."
John Sauer (Senior Director of Global Business Developement at OPEX): "In an effort to expand our global presence in the Warehouse Automation space, we are preparing our infrastructure to better support European deployments. Our strategic partnership with Vanas merges OPEX's core competencies with those of Vanas to provide Lulubuy the best turnkey solution for their operation."
Kais Belkebir (CEO Lulubuy): "I was already familiar with the Sure Sort® system in the US, so I knew its high speed potential. When this machine was introduced in Europe, I had no doubts: this automation will drive Lulubuy to provide fast and error-free supply chain services to my customers all over Europe."
The OPEX Sure Sort system is a compact unique vertical sorting system that utilizes a very small footprint. It sorts up to 2400 parcels per hour and then distributes them to over 670 locations. This allows ecommerce retailiers to obtain a significant increase in production with the same number of employees.
OPEX provides Next Generation Automation, including warehouse, document and mail automation solutions, to customers around the globe. With headquarters in Moorestown, NJ―and facilities in Pennsauken, NJ; Plano, TX (Dallas metro); France; Germany; Switzerland; and the United Kingdom―OPEX has more than 1,600 employees committed to reimagining and delivering innovative, scalable, unique technology solutions to solve the business challenges of today.