Fashion brand Marc Cain installs KNAPP solution in stylish new warehouse
4th December 2014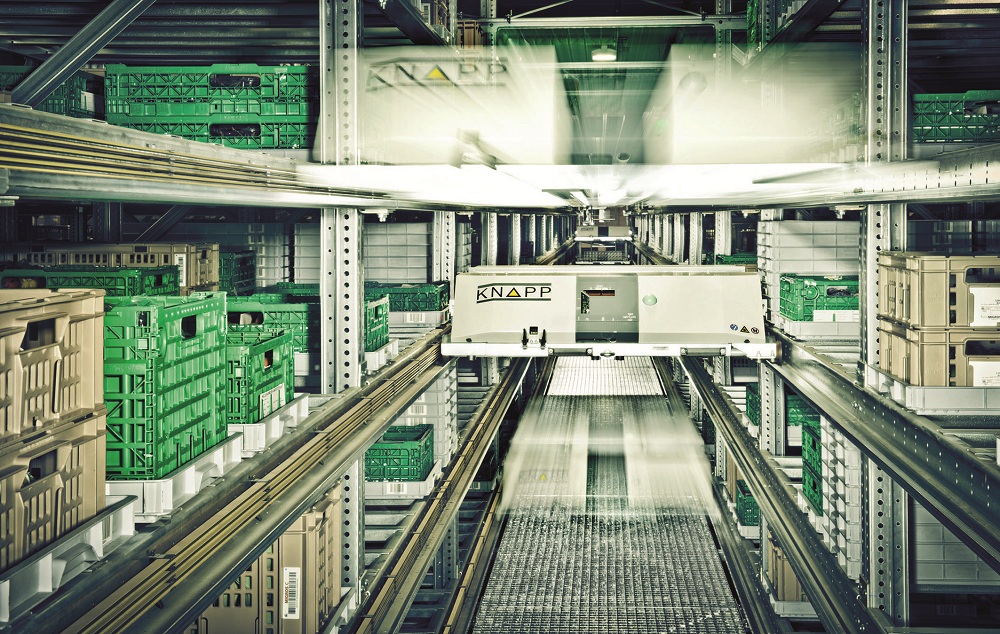 A futuristic logistics centre is taking shape in Bodelshausen, Germany, at the state-of-the-art headquarters of the international women's fashion brand, Marc Cain. With a buoyant order book, Marc Cain is investing around 34 million euros in its logistics capacity, including automated warehouse systems from KNAPP worth 12 million euros.
A white finish and extensive use of glass give the new logistics centre a stylish look, blending in perfectly with the existing Marc Cain campus. All companies involved in the project are partners from the local region except for KNAPP as intralogistics provider – the Austrian group was selected because Marc Cain was impressed by KNAPP's high quality standards and unique, all-in-one solution, including a warehouse management system.
The combination of KNAPP's OSR ShuttleTM and the Roll Adapter technology of KNAPP subsidiary, Durkopp Fordertechnik, allows the complete range of flat-packed and hanging goods to be handled seamlessly. In addition, KNAPP's emphasis on finding the ideal layout to optimise workplace ergonomics within a future-oriented design was attractive for the customer.
The OSR ShuttleTM automated storage and retrieval system forms the centre of the flat-packed goods solution and can be expanded whenever necessary. KNAPP's Pick-it-Easy Shop workstations guarantee ergonomic order picking, with Pick-to-Light displays and touch screens ensuring efficient and error-free order processing. Smaller orders are picked directly into Sort & Pack racks at special workstations and are then packed.
Hanging goods are sorted automatically using a roll adapter system in the goods-in and goods-out area. This system can transport and sort almost any type of hanger on the market. The hangers are not arranged directly in the rail system but rather are transported using RFID adapters used as goods carriers. Each adapter is equipped with an RFID transponder, which increases the reading and sorting accuracy significantly. A continuous fence conveyor ensures final storage and retrieval into the four floor levels.
With this new warehouse, KNAPP and Marc Cain are looking forward to a promising, long-term partnership.