Egemin Delivers its Third AutoStore System
15th June 2016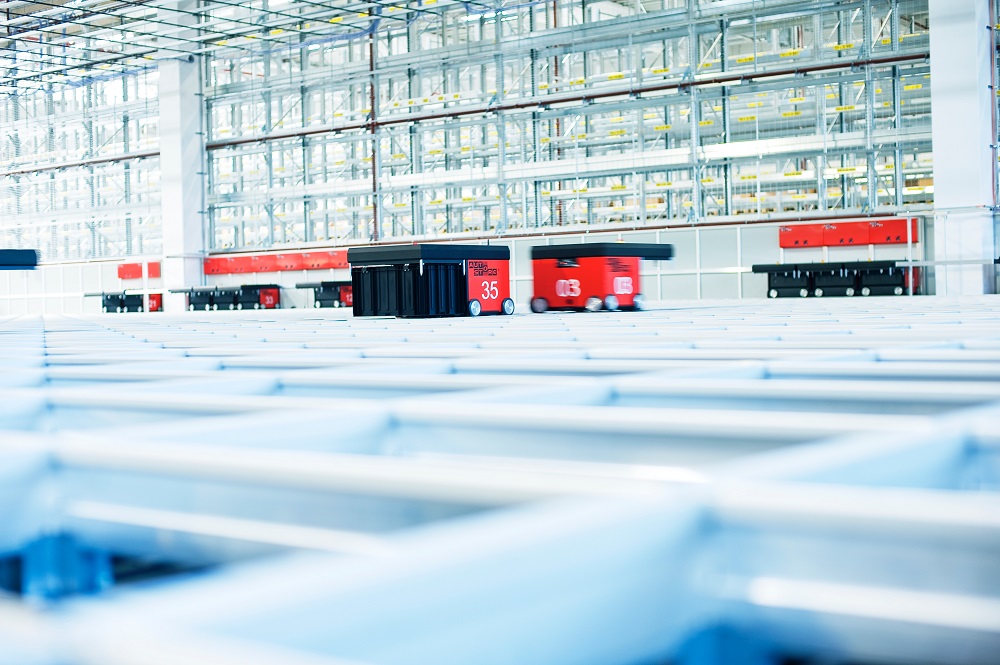 Egemin Automation is to implement an AutoStore solution for a small French SME specialising in textile distribution via e-commerce, the first AutoStore® installation for Egemin in France after two installations in the Netherlands and in Belgium. The system will be commissioned in January 2017.
The AutoStore® solution designed by Egemin includes a storage grid consisting of 12 storage levels and 6 storage robots. It has a total height of 6.2 m, and a length and width of 12 m and accommodates 4,300 bins in total. The maximum payload per bin is 30 kg. Two carousels ports have been integrated in the system wto present the bins to the operators: one for picking purposes and another one for bin replenishment. The system is designed to operate 8 hours a day, handling 170 bins per an hour, which represents about 8,000 articles daily. In this configuration, the customer can prepare on average 300 orders daily. Noting an increase in sales of 20% each year, the customer will have the opportunity to double the storage capacity of its warehouse, while retaining the same storage space.
For Egemin France, this installation is a first, and its the third Autostore® project for the Egemin group since the signing of the distribution partnership with the Norwegian manufacturer, Hatteland, two years ago.