Efficiency "At a New Level" with Nord IE5+ Motors and LogiDrive
18th June 2020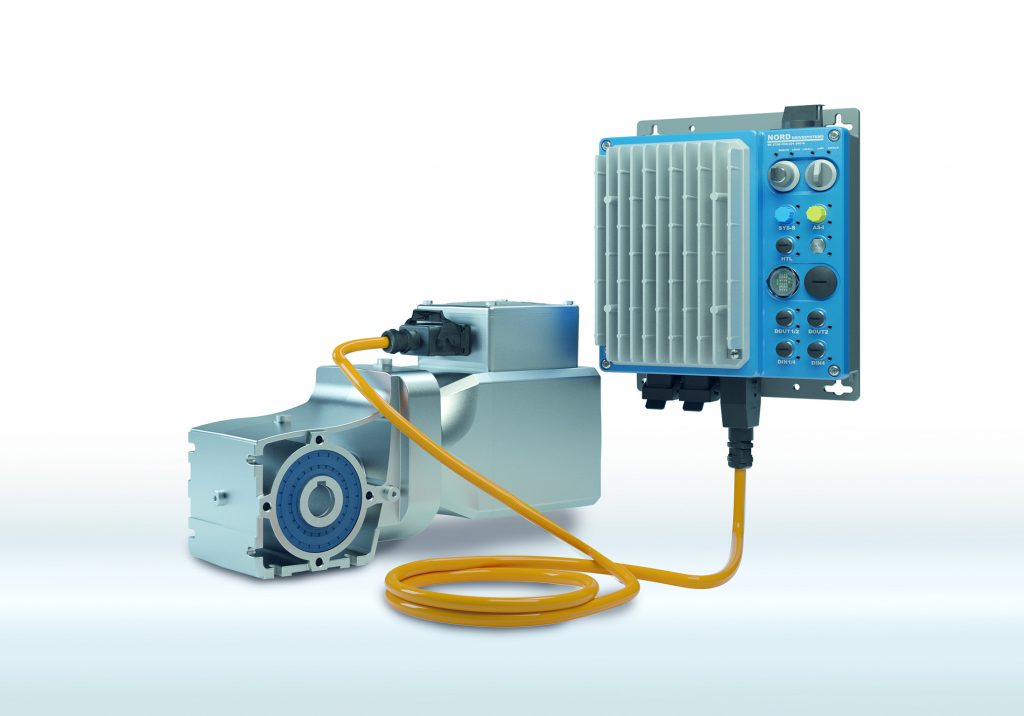 The new IE5+ motor generation from NORD DRIVESYSTEMS offers a constant high efficiency over the entire adjustment range in a hygienic design that raises the LogiDrive concept for intralogistics to a new level with regard to energy efficiency and reduction of variants. The total cost of ownership (TCO) can be considerably reduced.
The energy-efficient latest generation permanent magnet synchronous motor has considerably lower losses than the current IE4 series. The unventilated smooth motor achieves its high efficiency that, at times, is significantly above efficiency class IE5 via a wide torque range – and is optimally suitable for the operation in the partial load range. The compact IE5+ motor offers a high power density with less installation space and will be initially launched in a size for power ranges from 0.35 to 1.1 kW with a continuous torque from 1.6 to 4.8 Nm and speeds from 0 to 2,100 min-1. Direct motor attachment as well as NEMA and IEC motor attachments are available. The motor concept will be gradually extended with more sizes and powers. It is ideal for use in hygiene-sensitive and harsh environments because it is easy to clean, corrosion-resistant and wash-down capable. nsd tupH surface treatment and IP69K protection class are optionally available, as well as an integrated mechanical brake. An integrated encoder is part of the standard equipment. With the new generation of IE5+ motors, NORD DRIVESYSTEMS takes the first step towards a new product system landscape with focus on ultimate energy efficiency paired with compact design.
LogiDrive with high efficiency up to IE5+
The new IE5+ synchronous motor can be combined with all NORD gear units and drive electronics as a modular system and supplements the successful LogiDrive concept. The standardised geared motor variants – consisting of an energy-saving synchronous motor, a 2-stage helical bevel gear unit and a NORDAC LINK frequency inverter – have been specially developed for use in intralogistics, parcel logistics and airport technology, and represent an optimal compromise between energy efficiency and a reduction of variants. The new IE5+ motor can further increase these benefits. Utilising the high overload capacity of the motors and the system's wide adjustment range, the solution is individually tailored to each customer and specifically designed for the system's individual load range.
The decentralised LogiDrive systems are highly efficient and extremely easy to service thanks to plug & play technology. The entire system has a modular design, so that all components of the drive technology can be individually serviced. This minimises maintenance and repair costs. The compact design saves space and is light in weight thanks to the aluminium housing. Thanks to the special design of the IE5+ motor and its operation with the frequency inverter, the same motor variant can be universally used worldwide. This means that the same motor type can be used independent of the respective mains voltage or local energy efficiency regulations.
The IE5+ synchronous motor and the respective LogiDrive systems are available from the second quarter of 2020.