Crisplant to supply high-speed distribution system to Swisslog for fashion retailer Varner's new distribution centre
3rd November 2014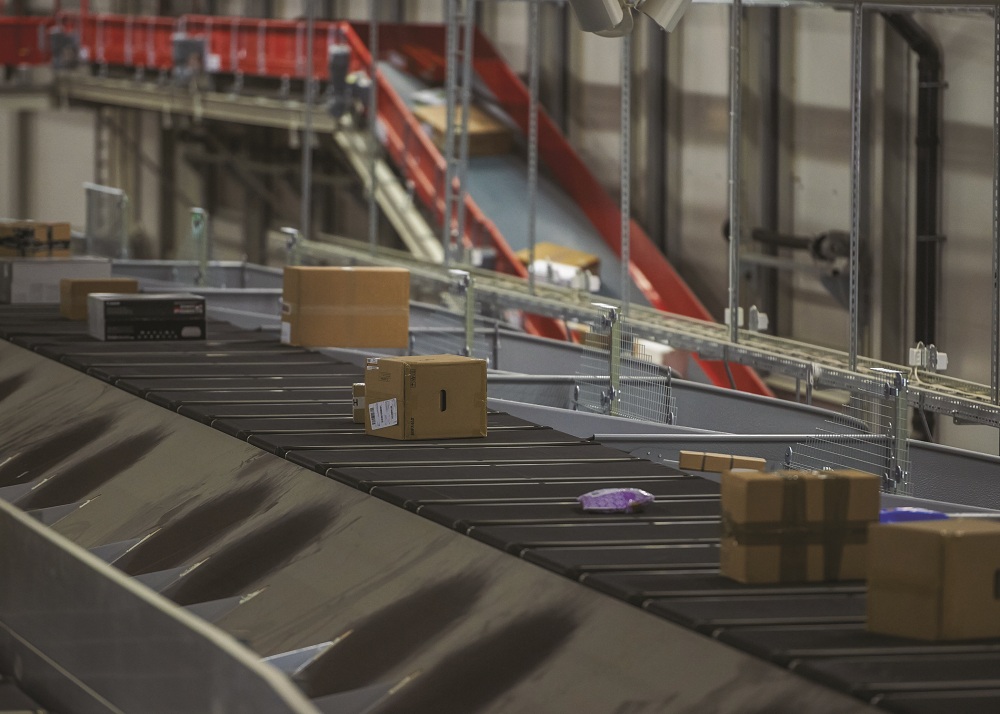 Key Facts:
Crisplant will supply an energy-efficient LS-4000CB cross-belt sorter
The sorter will serve as the backbone of the system, integrating all areas of the distribution centre
Simplicity of the system ensures ready understanding of the system design by managers and operators
Modular design delivers easy expandability to cope with future demand
Crisplant – part of BEUMER Group and a leading global supplier of automated material handling systems – has been awarded a contract by Swisslog – a leading provider of automated intralogistics solutions for the retail and e-commerce industry – for the design and integration of a high-speed automated material handling system in Scandinavian fashion retailer Varner's new Central Distribution Centre in Vanersborg, Sweden, due to open in the summer of 2016.
The contract was awarded by Swisslog as general contractor for the material handling elements of the new distribution centre. Crisplant's role will support Swisslog's solution to help Varner meet the anticipated demands of future growth.
The Swisslog delivery comprises cranes and conveyors for pallets and light goods, a hanging garment solution, Swisslog's proprietary warehouse management software and controls systems, and a Crisplant LS-4000CB cross-belt sorter, to serve as the backbone of the sortation system. The sorter will integrate all areas, including inbound, miniload system, order release module (ORM), Swisslog's AutoStore and the shipping lanes. System operation services performed by Swisslog's on-site engineers are also part of the contract.
To help Varner obtain a scalable, cost-efficient, ergonomic and green distribution solution, Swisslog developed an innovative solution design based on Crisplant's LS-4000CB cross-belt sorter. High availability compared with conventional conveyor system design, and the simplicity of the sorter itself, ensures easy and straightforward understanding of the system's layout and capabilities. This greatly facilitates daily activities for managers and operators handling the system and preparing production.
LS-4000 sorters are well known for their green credentials with proven, low energy consumption of up to 75% less than sorters using conventional technology. In addition Crisplant's modular sorter design delivers reduced maintenance costs compared with conveyor technology.
The modular design also allows future extensions, enabling the system to grow along with demand in the distribution centre. The initial capacity will be 40,000 pallet locations in a high-bay warehouse, 330,000 dynamic locations in the miniload system, and 60,000 bins in an AutoStore small-parts storage system.
Integration of the system is due to start in April 2015 and handover to the customer is scheduled for summer 2016.