Coveya Launches Conveyor Sanitiser Unit for Cartons and Boxes
3rd June 2020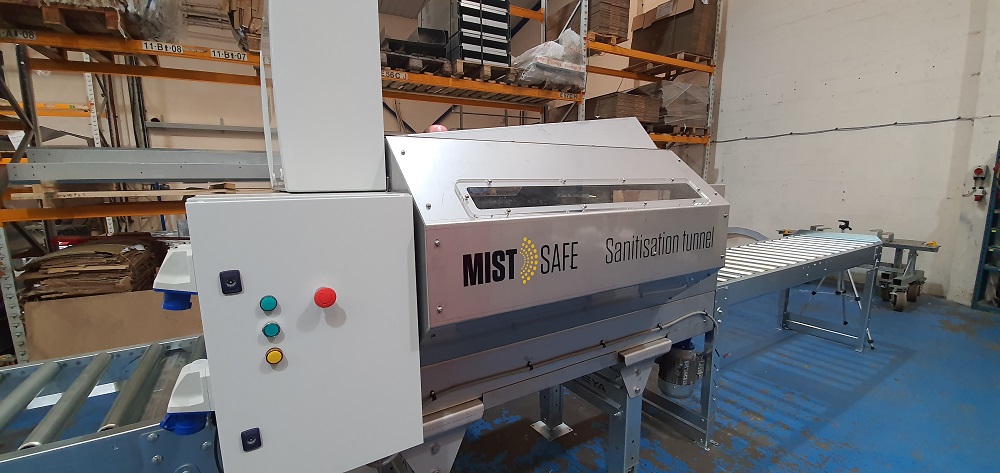 Bristol based Coveya Ltd specialises in the design, manufacture and supply of conveyor systems & parts, working with customers throughout the UK and worldwide. In response to the current COVID-19 crisis, it has created Mist-Safe, a sanitiser unit that can fit over a gravity roller conveyor, which uses mist disinfectant to make cardboard boxes and cartons safe to use.
It follows the launch of COV-Screen, a freestanding or countertop protection screen product.
The company claims Mist-Safe can sanitise up to 60 cartons per minute using four mist spray nozzles and a sensor which ensures that mist is only released if a carton is passing through the housing unit. The mist is controlled without the need for any intervention.
It has been designed with food and healthcare distribution centres in mind that want to ensure delivery cartons are safe, whilst reassuring their customers of their own commitment to mitigating the spread of COVID-19 however, many other businesses can take advantage of this unique product which is being manufactured at Coveya's site.