Conveyor Specialist cellumation Granted EU Funding
18th May 2020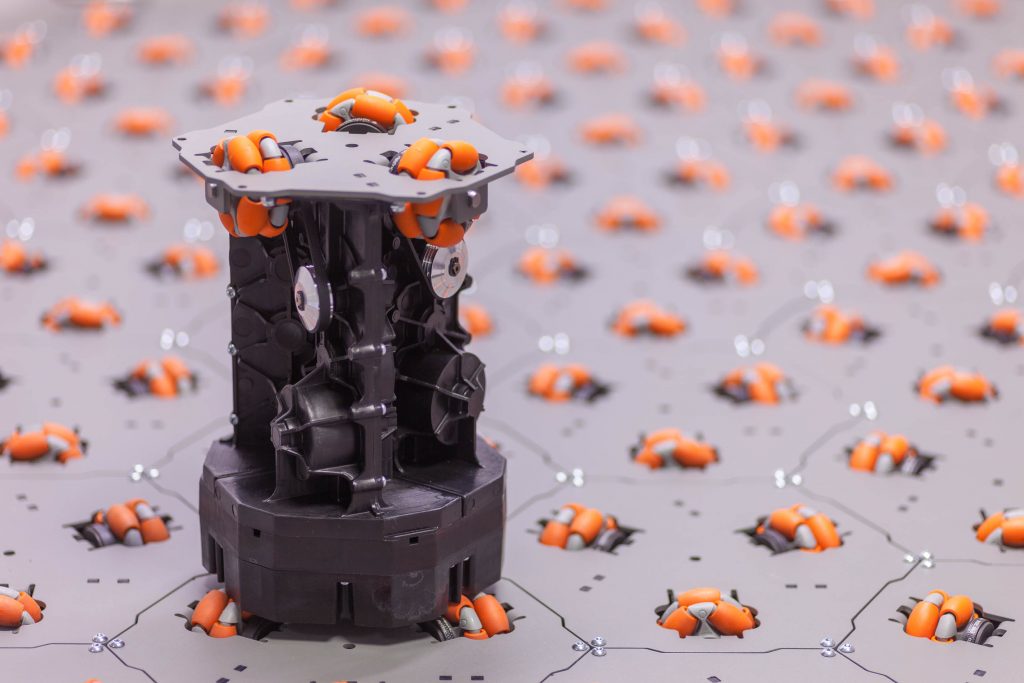 Bremen-based conveyor technology specialist cellumation has been granted €2 million in EU funding for further development.
This year, 44 young companies and their innovations were selected by the EIC from close to 2,000 applicants from 40 countries. The funding acknowledges the 'celluveyor' as a groundbreaking European innovation for flexible material flow in intelligent logistics centres and factories. "We see the selection as an enormous confirmation and recognition of our work and a confirmation of the great potential of our technology," says cellumation's CEO Dr.-Ing. Hendrik Thamer. "The funds will especially be used for the further development of our technology. This will enable us to significantly expand the flexibility and the ap-plication possibilities of the celluveyor."
The system is based on small hexagonal conveyor modules, each with three particularly arranged wheels. They allow objects to be conveyed in any direction. The conveyor modules with their hexagonal structures can be simply clicked together and combined to any desired conveyor system geometry. Through the single wheel control, the wheels are controlled individually, this enables objects to be moved freely and almost all conveying tasks can be realized with one system. In addition to a flexible design and demand-oriented expansion of the conveyor system, the celluveyor offers increased throughput and up to 95 percent space savings compared to conventional conveyor solutions.