Conveying and Diverting Solutions
29th March 2023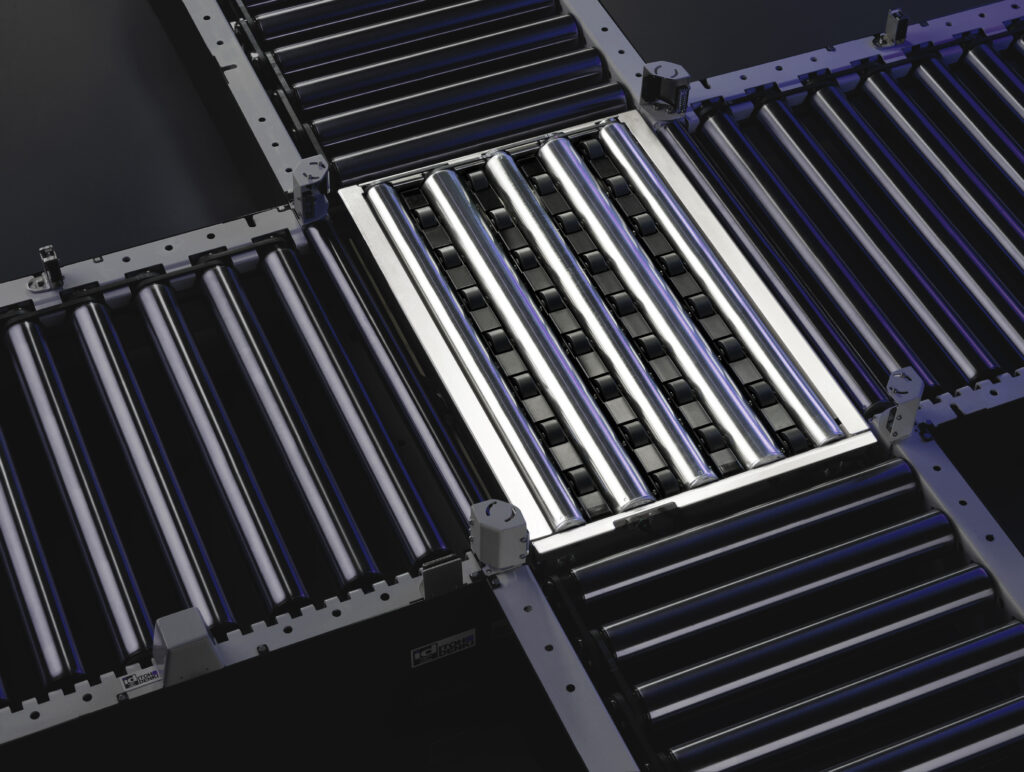 LogiMAT 2023 – Stuttgart Messe, 25-27th April – will see Itoh Denki, a leading international specialist in motorised drive roller (MDR) based material handling technologies, showcase a number of novel innovations on stand 1K25.
Taking centre stage will be the company's high-capacity Multi-Angle Ball Sorter (MABS) whose patented rotating ball transfer technology allows diversion to exits at any angle on both the left and right, with throughputs of up to 4,300 units per hour achievable. Capable of integration into any type of conveyor system, MABS offers breakthrough performance in speed, compactness and flexibility. It requires no pneumatics and is instead driven by 24V DC technology, bringing major benefits when it comes to installation, safety and maintenance.
Able to handle loads of up to 30kg in a range of shapes and sizes, MABS is available in five sizes, with each module easily reconfigurable to accommodate changing needs, and up to eight units to be combined to create larger transfer zones.
The MABS unit will be combined with Itoh Denki's sector-leading F-RAT NX compact 90° diverter and sorter module. Again 24V DC powered and available in multiple sizes, F-RAT NX is uniquely able to transfer products at 90° on either side without lifting the product, ensuring smoother transfers and simpler conveyor design. In tandem with ZPA (zero pressure accumulation) conveyors, MABS and F-RAT NX deliver the ultimate in precise product positioning and transfer. This means they are perfectly suited wherever there is a need to maximise throughputs without impacting quality or safety on busy automated sortation lines.
Also on show will be the idPAC (Itoh Denki Point and Click) flexible conveyor platform. Combining energy-efficient, high-quality hardware with a bespoke software package, idPAC allows customers to bring together conveyor lines and modify sections quickly and easily and monitor their performance. Live tracking of an F-RAT set-up in a figure of eight will be available for visitors to the stand to view.
Finally, show visitors can see a prototype for a new diverter and sorter module, to be known as M-RAT, which will be capable of handling individual loads of up to 250kg. This has been developed by Itoh Denki in response to growing demand from customers for systems able to process heavier loads.
Tatsuya Akashi, president of Itoh Denki Europe. explained: "We are delighted to be returning to LogiMAT which will once again welcome a truly international audience of decision-makers and specifiers seeking premium conveying and diverting solutions for warehousing, e-commerce and intralogistics applications. Our systems combine the ultimate in safety and robustness with flexibility and versatility to meet evolving needs, with rapid reconfiguration achievable alongside minimal need for maintenance. This in turn keeps downtime to a minimum and so impacts positively on productivity and efficiency. We anticipate strong interest in all of the technologies which will be on show, with our continued investment and commitment to innovation keeping Itoh Denki at the forefront of developments in the sector."