Combilift is a finalist in the FLTA Awards 2016
11th December 2015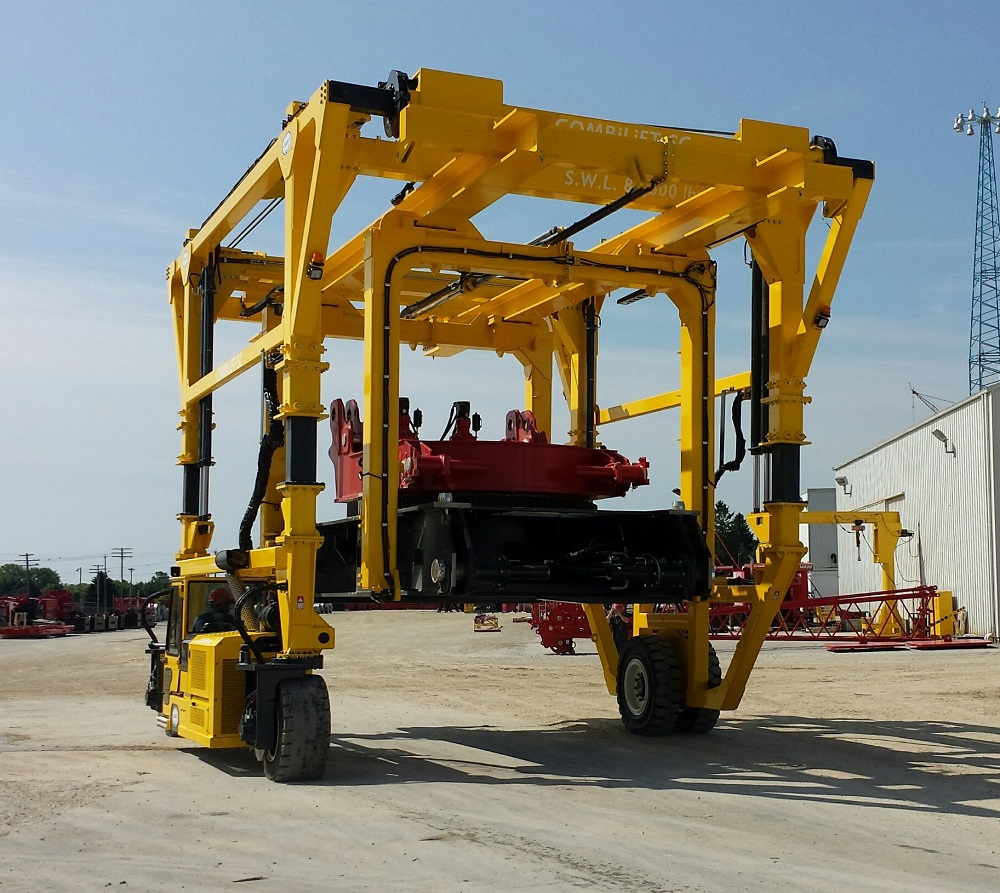 Combilift was originally best known for its range of 4-way forklifts for the safe, space saving and productive handling of long and bulky loads, and is acknowledged as the global leader in this field, with numerous awards under its belt for these products. In recent years however it has branched out by developing further solutions for handling containers and very oversized loads with its Straddle Carrier (SC) range.
Combilift's new Straddle Forklift has been chosen as a finalist in the Innovation category of the FLTA awards for Excellence 2016, due to its revolutionary design and capabilities. As the name implies, the Combilift Straddle Forklift (patent pending No. 1417080.7) features a rotating fork attachment which is fitted with four or more forks depending on the specific load.
In travel mode the forks are positioned at 0°, and when a load needs to be lifted, lowered, or positioned onto a transport vehicle for example, the forks can be hydraulically rotated through 90°, with no need for personnel to work at height or to manually attach slings, chains or ropes. The space required on either side of the load is also kept to a minimum as the attachment can be lowered from above, or straddled parallel with the longitudinal axis of the load. Visit http://fork-truck.org.uk/flta-awards/vote to cast your vote for Combilift
The Combilift Straddle Forklift can handle a full 25t truck load of product in one lift – and of course smaller and larger capacities are available depending on individual customer requirements. The 25t model is more cost effective and lighter in weight than a conventional 25t capacity forklift.