Case Study: Wide Belt Conveyor to Cut Manual Handling
19th March 2020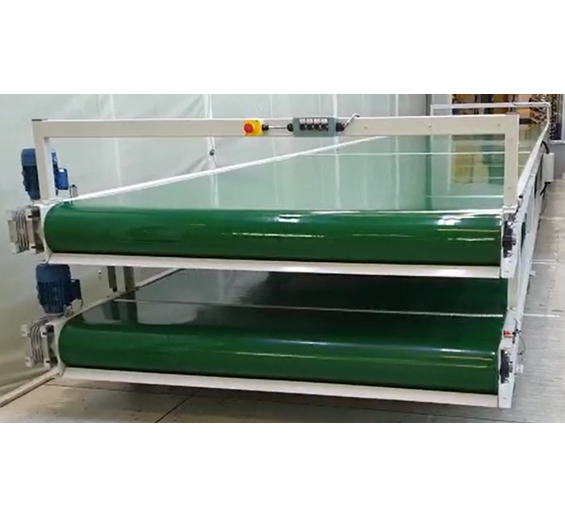 Plastic Omnium are a global company whilst remaining an independent family-owned business, who are committed to delivering first class products in the fast moving and ever-changing automotive environment.
The challenge
Plastic Omnium wanted to reduce dust contamination and the over handling of moulded parts entering paint environments. Excessive handling causes issues at the paint line as the moulded parts could become contaminated with grease, and even suffer from electrostatic issues which attract dust and unwanted particles, potentially affecting the quality of paint finishes.
The solution
L.A.C. Conveyors and Automation were approached to help develop a conveying system that would reduce the manual handling of the moulds to a bare minimum. L.A.C.'s own in-house design team worked with the sales department and customer to develop a solution that fitted requirements. The final design allowed for parts to be placed directly by an operator from the moulding operation onto a 2000mm wide belt conveyor which was built in two tiers. Each tier would convey a left-hand and right-hand part from the moulding process to the paint workshop. Parts are manually loaded in rows of four. Instead of running continually, the conveyor has been configured to be indexed along. This is achieved by the operator who loads the parts pressing a button to move the conveyor forward. The conveyor can be indexed in both directions should there be a requirement to return parts. The overall length is 12000mm. The conveyor belt is made from PVC with a plastic mechanical joint, helping ensure the products are not damaged during transit. Altogether, a substantial and unusual bespoke conveyor solution.
To ensure that minimal contamination occurs within the activity, L.A.C. installed a brush strip and waste trap under the return element of the belt conveyor. The brush strip helps to keep the belt surface clean during operation, which reduces the potential for contamination of the parts destined for painting. The conveyor was also designed in a way that allows for the customer to bolt-on a system that helps remove static electricity.
The whole conveyor assembly has been mounted on castors to allow easy cleaning and maintenance operations to be supported.
to the structure being installed, a full F.A.T. was provided at L.A.C.'s own Nottingham factory. Once approved L.A.C.'s engineers ensured a seamless delivery and installation was provided whilst Plastic Omnium had a planned operations shutdown. This helped guarantee the customers production processes were unaffected.