BÖWE SYSTEC to Debut OptiSorter at Post Expo Geneva
15th September 2017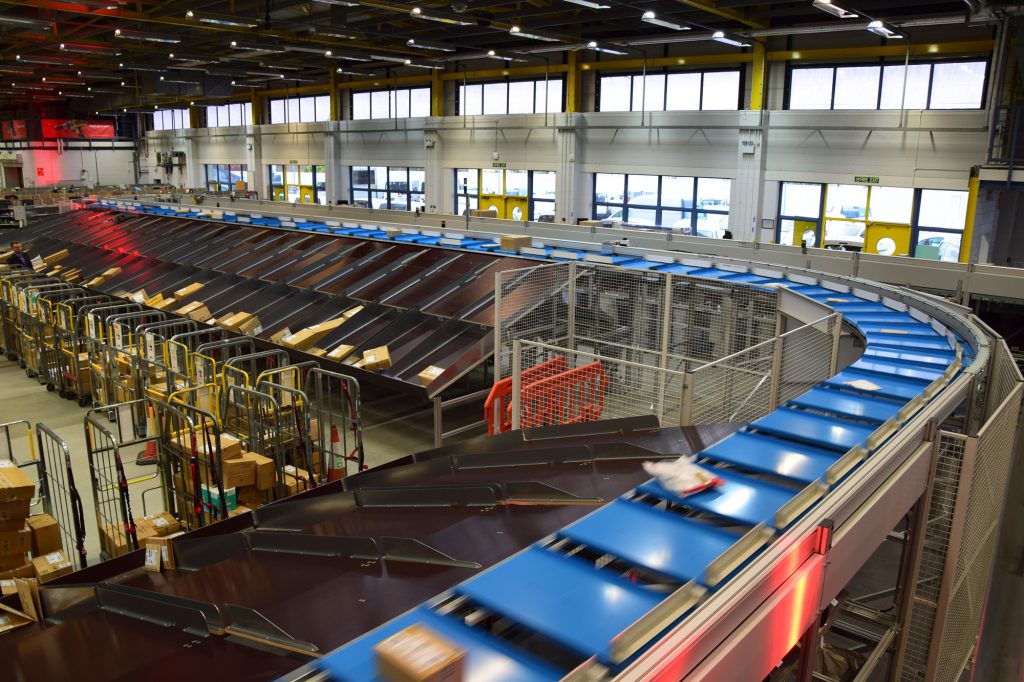 As a global leader in postal automation, BÖWE SYSTEC have developed a comprehensive portfolio with solutions across the whole mail and parcel spectrum. In 2016, BÖWE SYSTEC added the OptiSorter packet and parcel sorter into its portfolio, and this will now be debuting at Post Expo 2017 in Geneva, Switzerland from September 26 to 28, 2017 at booth 4090.
Some 3,500 visitors from around the globe are expected to attend this year's Post Expo. BÖWE SYSTEC will be advising mailing, shipping and express logistics experts on all mail processing issues at its booth 4090, as well as providing details of its comprehensive solutions for letter, mixed mail, packet and parcel sorting. The debut of the OptiSorter packet and parcel sorting system is set to be one of the show's highlights.
The new OptiSorter is an integrated push tray solution combined with BÖWE Sort sorter control software. It is a versatile, customizable, high-speed system capable of sorting the widest range of products and sizes on the market today, including brochures, books, packets, mail bags, mail trays, and parcels. It can handle items up to 31.5 kg at speeds of up to 18,000 trays per hour with noise levels. The OptiSorter's push tray technology ensures gentle processing of all items.
Integrated BÖWE Sort sorter control software makes the OptiSorter easy and intuitive to operate. As well as controlling the sorter, it generates dynamic data reporting via a single interface for sort scheme strategies, sorter performance and diagnostic information.
The OptiSorter's modular design and numerous options allows the system to be customized and expanded to meet operational and space constraints in line with changing business needs. The BÖWE SYSTEC OptiSorter can incorporate inline features as required: BCR and OCR reading, weighing, volumizing and labeling to increase operational capacity and improve operational efficiencies. BÖWE Sort OCR offers industry-leading reading technology which incorporates omni-directional OCR and barcode reading capability. Its low energy consumption, ease of use and maintenance make the OptiSorter an ideal investment for today and tomorrow.