Bonfiglioli UK to Move to New Warrington HQ
14th July 2020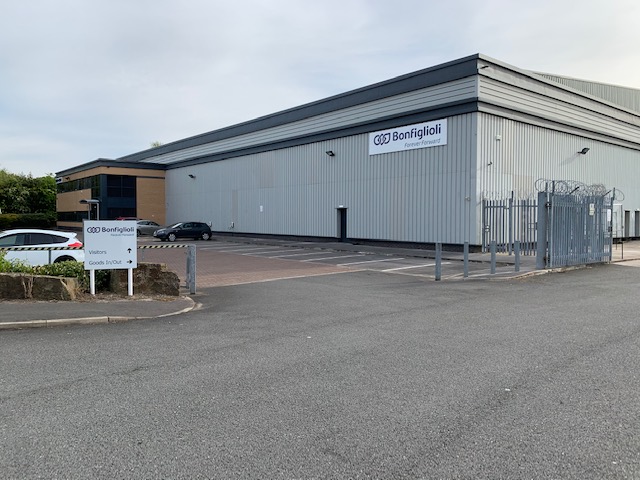 Drive system and motor specialist Bonfiglioli Group is to move its UK team to a new HQ.
Established in UK for almost 40 years, Bonfiglioli Group decided to merge the two facilities located in Warrington and Redditch and move into a brand new 26,000 Sqf (2,416 Sq.) facility located in Calver Quay Warrington.
Therefore, with the aim to increase synergies and give a better support to our customers, the Mobility & Wind Industries Business Unit focusing on the wind, construction, agriculture, electro mobility and marine machinery and the Discrete Manufacturing & Process Industries Business Unit focusing on light and heavy-duty industrial applications, have been brought together.
This new home for Bonfiglioli UK gathered all the assembly operations & storage of the products allowing more efficient processes to better serve the market. The Sales & Service department are also integrated to this new facility. The total number of employees is 23 which includes external, internal sales, accounts, assembly and warehouse personal. 2019 sales revenue were £34m.
This move will provide the company with increased space, improved logistics, up grading of its IT system with improved security and improved customer service. Better serve our customers thanks to complete and integrated solutions are always our number one objective.