Alvey is moving to Deerlijk
2nd June 2015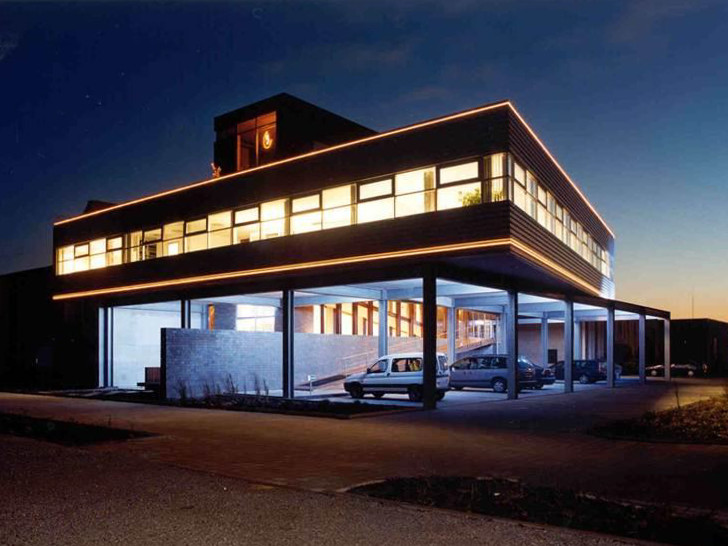 On 8 June 2015, automation specialist Alvey is swapping its outdated premises in Oudenaarde for a new location in Nieuwenhovestraat 18 in Deerlijk.
The new premises are, as it were, tailor-made for Alvey. The move is in line with Alvey's expansion strategy and provides the company with the space needed to accommodate its strong growth. With the move, Alvey obviously also confirms its commitment to Belgium. The Deerlijk premises enable the optimisation of the flow of all processes, allowing the company to develop its activities in an even more service-oriented way. All 100 employees currently working in Oudenaarde will make the move to Deerlijk. To support the expansion of activities, Alvey is looking to recruit an additional 6 technical employees.
Once the move has been completed, Alvey will celebrate its 50-year anniversary with a thank-you party for all its employees. Even more important than new premises is the human capital of the company.
Alvey is specialised in customised industrial automation projects. Our systems contribute to increased efficiency in manufacturing companies which sell containers, semi-finished and finished products. Our loyal customers include many multinationals in Belgium and abroad. 50 years' experience in industrial automation and a constant striving for optimal quality and innovation have generated strong customer satisfaction.
Alvey in Oudenaarde is part of the Alvey Group with 4 sites in different countries: Belgium, France, the Czech Republic and UK. 240 motivated employees helped achieve a consolidated turnover of 25 million EUR.