Advance Commits to Rolling On Interroll Programme
30th September 2019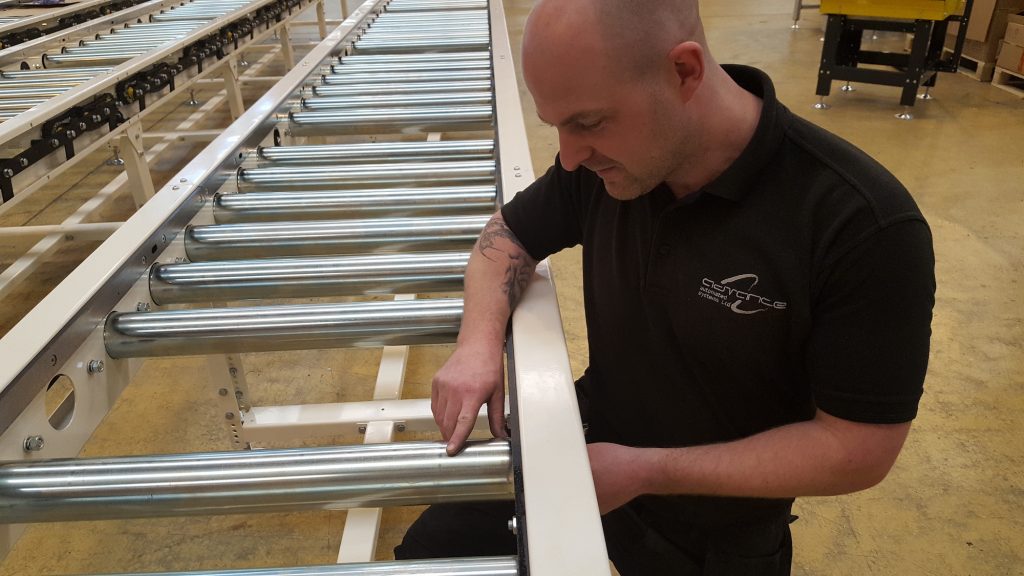 Leading UK conveyor manufacturer, Advance Automated Systems, has announced that it has joined Interroll's Rolling On Interroll (ROI) programme.
As a worldwide leading producer of high-quality key products and services for material handling, the Interroll Group established the programme four years ago. Aimed at selected Interroll customers with whom a long-standing business relationship exists, the programme seeks to create a climate where best practices can be shared. Now with 96 members globally covering 39 countries, the ongoing ambition of Rolling On Interroll is to make a strong statement for quality and leadership in the material handling industry.
Commenting on joining the ROI community, Advance Automated System's Bryn Roberts, said: "Advance has developed a strong reputation and presence in the UK conveyor and automation industry, now one of the largest and most flexible manufacturers. The inclusion in the global ROI group gives us strength, depth and reach that we could never have as a single entity.
"In the past potential customers may not have considered Advance as a partner able to offer products, support and expertise globally. With a new approach it is time to change this thinking, together with the ROI team and Interroll, we are now stronger together than any single partner we currently work with."
Hilton Campbell, Interroll Ltd's Managing Director, added: "We are delighted to have a strong and trusted partner like Advance Automated Systems join our international Rolling On Interroll programme. There has been a long-standing commercial relationship between both companies, which the programme will strengthen further. Advance specialise in conveyor manufacture, specifically bespoke and turnkey solutions, it is a pleasure to see the quality seal on their systems."