Comprehensive Material Handling from Dock Door to Warehouse Floor
5th October 2020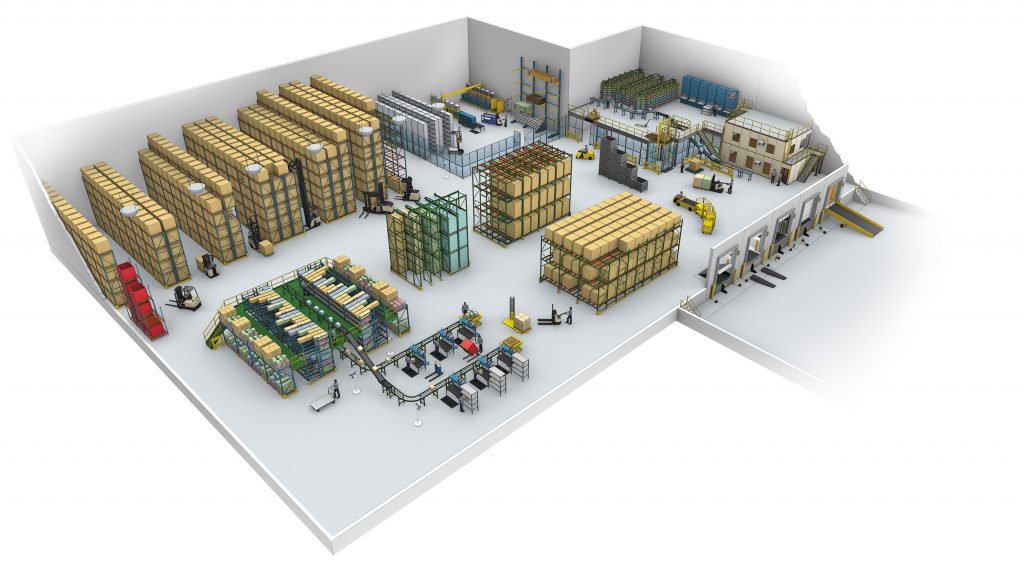 Crown, one of the world's largest material-handling companies, has expanded its product offering to provide customers with an extensive range of warehouse solutions, helping them improve throughput, enhance efficiency and reduce costs.
Offered by Crown in other countries and now available for UK customers, Crown Warehouse Solutions is a comprehensive one-stop package incorporating the full range of material handling product and services, as well as help for customers to design, plan and equip their warehouses for optimal performance. The value-enhanced solution includes racking, pedestrian barriers, flooring, line marking, signage, labeling and a lot more.
Crown Warehouse Solutions offer many advantages to the customer, providing them with easy access to an extensive range of experts spanning all aspects of material handling, right from the dock door to the warehouse floor. This means the company can offer tailored solutions focused on a facility's specific requirements – regardless of sector. Specialist designers plan the bespoke solution to provide optimal workflow and productivity, with minimal disruption to the customer's operation during installation. Crown Warehouse Solutions include service spanning all phases of a project from delivery and installation through to ongoing support. Dealing with a single source rather than multiple suppliers ensures a consistent customer experience throughout the project.
The customised turnkey solutions enable customers to remain focused on their business objectives. Capacity constraints within the modern warehouse are a key consideration; Crown's experienced designers draw on an extensive range of products to create the ideal storage solution, including also the integration of the proper lift truck fleet. Simon Barkworth, Managing Director, Crown Lift Trucks UK, said: "Crown is best known for its reliable lift trucks and professional customer service. We wanted to bring these qualities to the new Crown Warehouse Solutions offer, and this is what we have achieved. By carefully sourcing from trusted suppliers, we can now offer a comprehensive warehouse solutions package. Our experts can design, install and implement a tailored package specific to a customer's requirements and all backed by Crown's strong commitment to quality, reliability and price."