Combilift promises "lots to discover" at LogiMAT
4th April 2022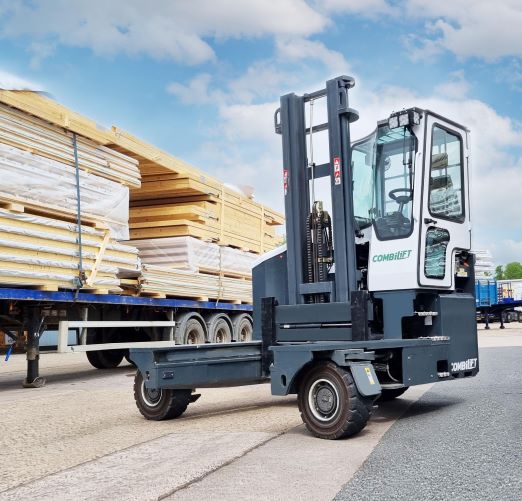 In spite of Covid, product development at Combilift has continued at its usual fast pace, so there are a great deal of new things to look out for at LogiMAT as the company takes part in one of its first major trade fairs for a couple of years. The show's motto – "smart, sustainable, safe" – ties in perfectly with the dozen exhibits on the 200 sq m stand, all of which were designed with these very specific attributes in mind.
Eleven of the models on show are electric, reflecting the move towards more sustainable and emission-free materials handling across many industry sectors. These include 3- and 4-wheeled sideloaders, multidirectional trucks, a selection of the ever growing range of pedestrian operated stacker trucks, and the Aisle Master range of narrow aisle articulated forklifts.
Combilift CEO and Co-Founder Martin McVicar said: "Over 60% of the trucks we manufacture are now electric, with availability in almost all models across our range, and more and more of our customers are switching to electric power."
Following the virtual launches of the Combi-XLE and the Combi-MR4 this year, visitors will have the opportunity to see these machines up close and live for the first time. The demo area reserved on the stand for the Combi-MR4 will showcase the extraordinary manoeuvrability of this 4-wheel electric-powered multidirectional reach-truck, which incorporates Combilift's new Dynamic 360° steering. This enables seamless directional change of this extremely agile forklift while on the move and allows it to work in forward, sideward and crab steer mode for speedy operation. For maximum use of low level space in racking systems, the configuration of two drive wheels at the rear and two sets of smaller dual front wheels provides a platform height as low as 380mm.
For visitors to LogiMAT looking to operate forklifts that not only enable vast space and cost savings, but that are also smarter, more sustainable and safer, Combilift recommends a visit to its stand.