Caja and Hörmann Logistik announce partnership
2nd June 2022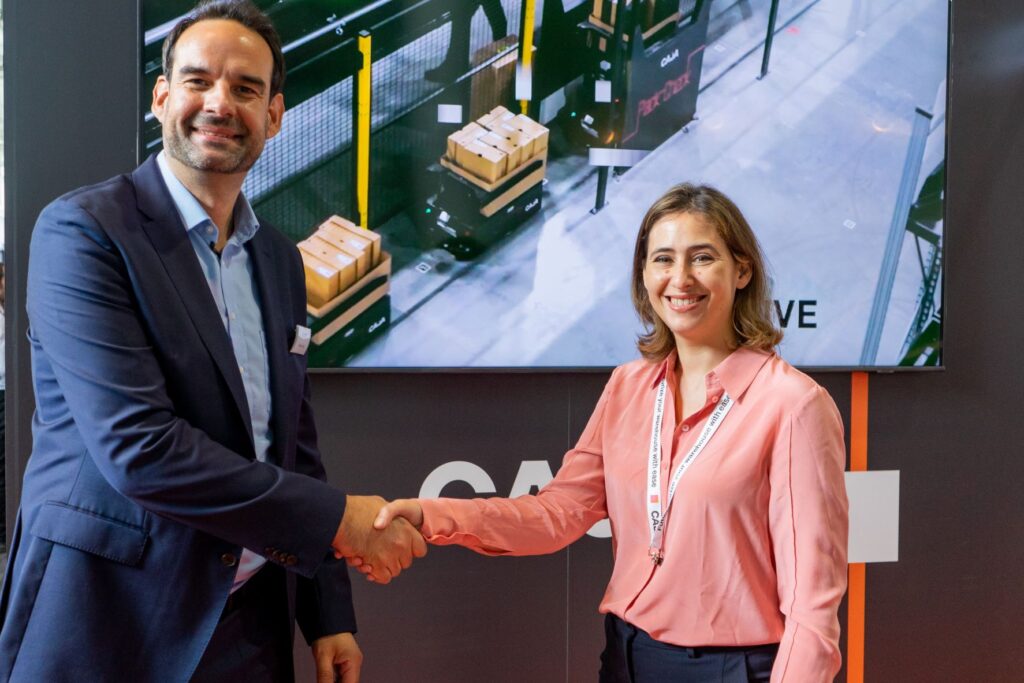 Caja Robotics, a leader in robotic and flexible goods-to-person solutions for order fulfilment, and Hörmann Logistik, a leading German-based logistics integrator for innovative warehouse logistics solutions, have announced a new partnership.
The partnership is focusing on close cooperation in offering and implementing warehouse solutions starting with the German, Austrian and Swiss markets. With access to the innovative and smart warehouse technology by Caja Robotics, Hörmann Logistik is now able to enhance its offering portfolio to customers.
Caja Robotics' solutions are designed to serve the special needs of most efficient and scalable warehousing operations. One of the key benefits is that the Caja solution is very flexible, scalable while maintaining high throughput. It can be easily implemented and adapts itself to the warehouse, its structures and equipment. Therefore, brownfield and dynamically growing warehouses could benefit from the solution.
Caja's flexible systems have proven their benefits for key verticals such as fashion, e-grocery, industrial and logistics service providers (3PL), offering support for critical activities such as e-commerce and omnichannel logistics. The smart warehouse technology easily adapts to existing infrastructure and is flexible enough to handle peaks in sales. Caja's fulfilment system consists of the company's own software, specialized robots, and user-friendly workstations. With Caja's advanced AI-powered software, the robots move bins between workstations and inventory, constantly optimizing goods management and the overall warehouse operation.
Oliver Vujčić, Managing Director of Hörmann Logistik, commented the new partnership: "Our new partnership with Caja Robotics solutions fits perfectly into our 'Robotic-Driven Dynamics' strategy. Considering the growing demand of our customers for easy, flexible and scalable warehousing solutions, we are very happy to add this flexible and modular robotic solution in our robotic solutions portfolio. Hörmann Logistik is well-known for selecting the best technological solution to meet the customer's needs.
We are convinced of the benefits and performance of Caja Robotics' solutions, so that we are very much looking forward to generating traction."
Hanna Yanovsky, General Manager & CRO at Caja Robotics, regards the cooperation with Hörmann as an important milestone for Caja's expansion in Europe: "Hörmann Logistik's deep expertise in designing warehouse solutions in demanding environments. Their strong and extensive sales network and professional engineering services will make sure that our innovative and smart technology will find its way to the market in the DACH countries and bring its benefits to the customers. The cooperation will also leverage both parties' capabilities. We are excited about the partnership and the opportunities to come."