BS Handling Expands GOH Storage to 1.5m Garments at Clipper Northampton
8th March 2017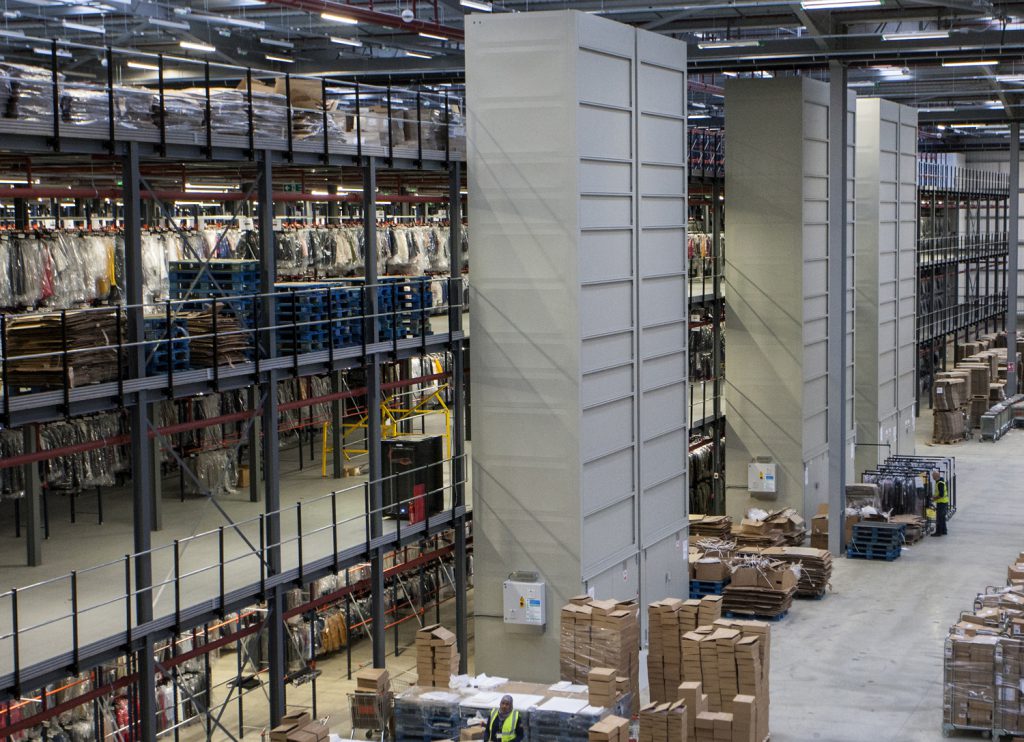 Leicester(UK)-based storage and materials handling solution provider, BS Handling Systems, has recently completed 'Phase 2' of a major contract to fit out Clipper's distribution centre in Grange Park, Northampton. The project includes the expansion of goods on hangers (GOH) racking to store 1.5 million garments, six goods lifts, five new packing lane conveyors and 72 additional work benches.
The 300,000 sq ft facility, which has been operational for a year, is used by Clipper as a UK and European e-fulfilment hub for a major international retailer. The expansion was required to increase the stockholding of the distribution centre due to a significant growth in the company's online business.
Work began on the expansion project the day after the retailer's summer sale finished and the deadline for the majority of the work to be completed was Black Friday/Cyber Monday.
The ground floor was cleared of garment racking to free up the space for carton storage for up to 2 million items and the extensive processing operation. The existing packing belt conveyors have been replaced by five 40m long conveyors. These are twice as wide as the original conveyors to give greater capacity.
The work stations, which are positioned alongside the conveyors, have been increased by nearly 70%, to a total of 180. There have also been modifications made to the original benches to store more packing materials to maximise productivity.
On the ground floor BS Handling Systems has installed six large goods lifts to serve all three tiers of the mezzanine. These lifts are a through-car design which are constantly in use to transport garments up and down from the mezzanines on mobile trollies.
Consumables are stored at one end of the distribution centre on pallet racking; this has been doubled in size to accommodate the vast array of packing material and boxes required for such a busy e-commerce venture.
BS Handling Systems has also undertaken extensive Armco crash barrier works, both internally and externally, throughout Clipper's Northampton site.