BMW to host IFOY awards ceremony
29th March 2022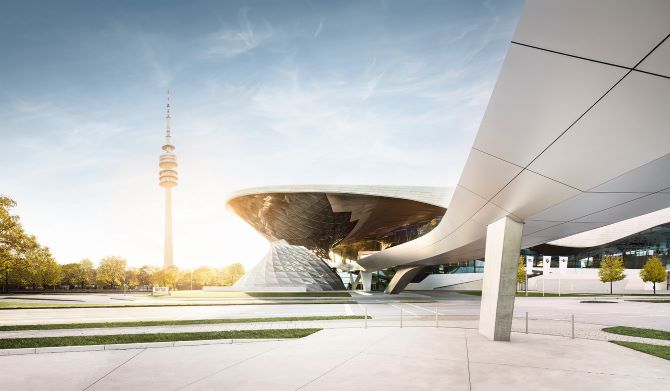 This year, the IFOY AWARD Night will be hosted by the BMW Group. The awards ceremony will take place on 30th June at BMW Welt in Munich. The trophies of the IFOY AWARD 2022 (International Intralogistics and Forklift Truck of the Year) will be ceremoniously presented to the winners of the intralogistics competition in the almost 1,000 sq m auditorium of the futuristic delivery and event venue. The IFOY organisation expects more than 200 international guests from business, science and the media to attend the evening.
It is not the first time that BMW Welt has provided a spectacular backdrop for the awards ceremony. The trophies, also known as the "Oscars of intralogistics", were presented to the winners for the first time in 2017 at BMW Welt – at that time in the so-called double cone.
"The BMW Group is one of the biggest users of new, innovative logistics solutions in the automotive industry worldwide. We are therefore very pleased to be guests at BMW Welt with the world's largest intralogistics competition," emphasises Anita Würmser, chairwoman of the jury.
"The BMW Group has traditionally invested for a long time not only in the development of innovative and sustainable vehicles and mobility solutions, but also in efficient, sustainable and forward-looking solutions in the production and logistics network – LEAN. GREEN. DIGITAL," emphasises Dr Michael Nikolaides, Senior Vice President BMW Group Production Network, Logistics. "We are very pleased to have the opportunity to set the stage for the IFOY AWARD 2022."
This year, 14 devices and solutions from 12 manufacturers made it to the final round of the 10th staging of the competition. The finalists cover the entire spectrum of in-plant logistics – from forklifts to autonomous mobile robots (AMR) and software to holistic automation projects for high-performance warehouses. All finalists went through the three-stage IFOY audit in March during the IFOY TEST DAYS at Messe Dortmund before the 25 jury members from 19 countries – with the UK exclusively represented by Logistics Business News Editor Peter MacLeod – cast their votes. The result, however, remains secret – for the public and the manufacturers – until the award ceremony in the BMW Welt.