Barrier Corners Aim to Boost Warehouse Visibility and Safety
20th November 2019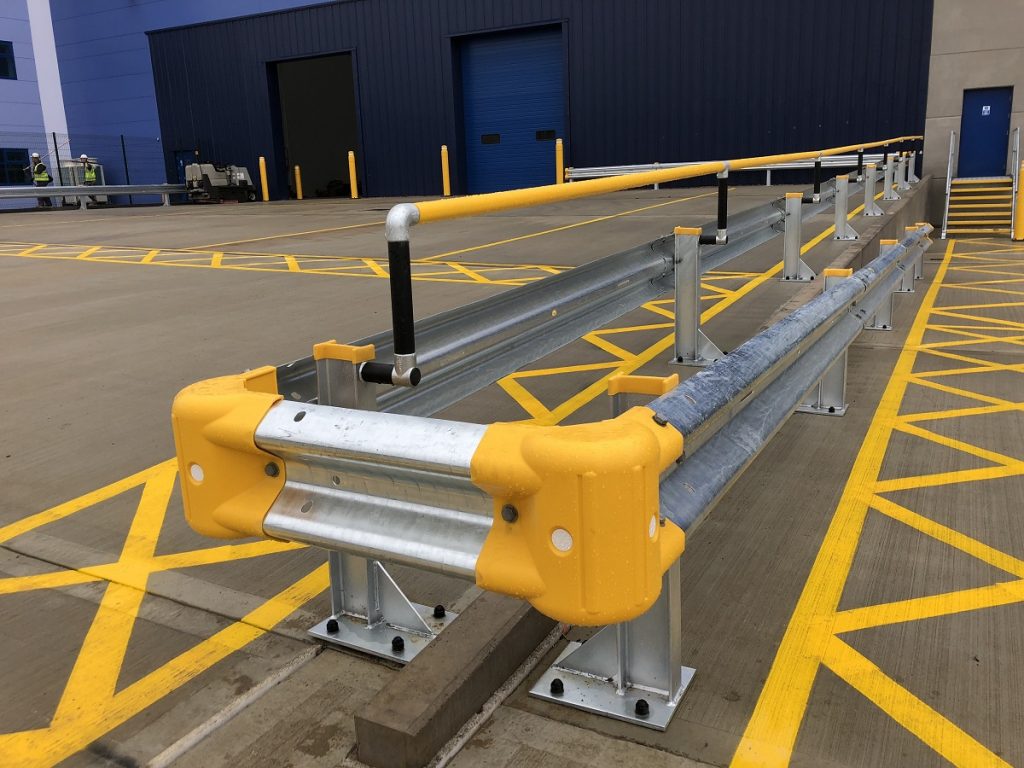 New Armco barrier corners from impact protection equipment specialists BrandSAFE Protection provide improved levels of operational visibility and safety in warehouses and distribution centres, says the company.
Manufactured from hard wearing and impact resistant polyethylene, the new safety corner range provides a flexible, highly visible and effective addition to new or existing barrier systems. Sections can be quickly installed with a single Armco Post to provide cost effective and time saving benefits.
Product has been specifically designed and developed by BrandSAFE to enable materials handling equipment, powered industrial truck operators and HGV vehicle drivers to better see Armco barrier systems in place in and around the warehouse environment.
Produced in both 90 Degree external and internal and 135 Degree external and internal options, corner sections are supplied complete with integrated 40mm diameter diamond grade self-reflective discs for additional levels of visibility, particularly in low light areas.
For additional application flexibility, individual sections are available in yellow with silver reflectors for applications in service yards and areas where forklifts are operating, while black with yellow reflectors are suitable for front-of-house and car parking areas. Product is also available for next day delivery with eight individual part options to meet all customer requirements.
BrandSAFE specialises in bespoke designed impact protection systems and solutions for distribution centres, warehouses, manufacturing and production facilities, and commercial and retail property. Products comply with appropriate safety standards as well meeting environmental considerations around sustainability, zero waste and consumption of fuels.