Avery Offers Five-Day Turnaround on Metrology Calibrations
4th December 2019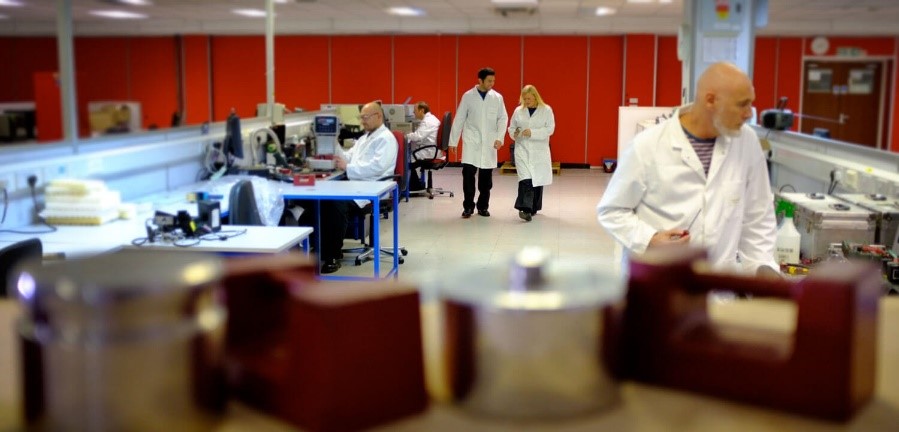 Avery Weigh-Tronix, one of the UK's leading metrology calibration providers, has opened a dedicated calibration laboratory to offer a 5-day turnaround on the calibration of torque, pressure, temperature and electrical equipment and mass weights.
The Calibration Select Laboratory, located at the company's Soho Foundry site in Birmingham, features state-of-the-art testing equipment, supported by experienced laboratory technicians and a bespoke, online system which provides direct access to calibration certificates and asset details, and simplifies the customer experience.
Research shows the average length of time for metrology calibrations take in the UK is between 7-15 days. Often this leads to businesses paying a premium to have items calibrated onsite due to time constraints, or duplicating the number of items needed for a process to use in rotation while others are sent offsite for calibration. While recent changes to the ISO standards for calibrating torque tools will make the process of equipment calibration very difficult to achieve when working onsite at customer premises or in a mobile laboratory.
Calibration Select reduces equipment downtime by guaranteeing items are collected, calibrated and returned within 5 days. The expedited turnaround time is made possible thanks to a unique technician collection service, carried out by a network of over 120 Avery Weigh-Tronix service technicians across the UK. While the central location of the Calibration Select Laboratory in Birmingham provides easy access to major UK road networks.
Andrew Fox, Business & Service Delivery Manager, at Avery Weigh-Tronix comments, "Based on our customer's requirements for a single service provider for all types of metrology calibrations, we've expanded our offering to benefit our customers whilst developing a unique service model that has not been seen in the market place before. This enables us to deliver a guaranteed 5-day turnaround and provide our customers with the peace of mind that their equipment will fully conform with quality standards."
To find out more, visit calibrationselect.co.uk