Yusen Selects Swisslog to Deliver AutoStore in Singapore
12th December 2016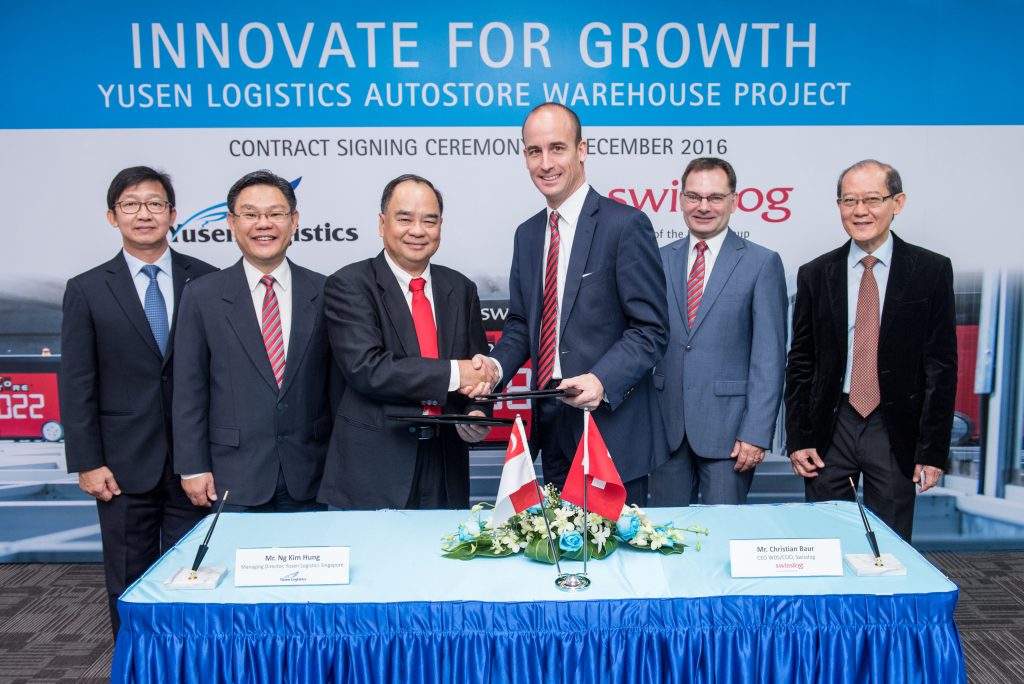 Yusen Logistics, a leading provider of contract logistics and air/ocean freight forwarding has selected Swisslog Warehouse & Distribution Solutions to deliver the innovative AutoStore Automated System in Singapore. The autonomous robots, which sit on the top of an aluminum grid as part of the innovative storage system, are expected to go into operation in 2017.
This light goods automatic storage and retrieval system (Autostore) investment is a result of Yusen Logistics' deep insight into the philosophy of the shared economy and the need to manage rising business costs in the current global, lower-growth economy.
"The future of logistics is paved with innovation and automated technology. The industry has been transforming and growing in the coming years. The third party logistics industry itself is gearing up to take on the challenges and the opportunities offered by the latest technological advancements. With innovative systems like AutoStore, it allows us to be ready for the future of logistics," says Mr. Francis Kwa, Head of Contract Logistics, Yusen Logistics. "Innovation will bring about a brighter future as new skills, and innovative products and services are created."
A joint effort between Yusen Logistics and Swisslog, the Tuas Warehouse will be equipped with the innovative AutoStore system to serve multiple customers under one roof and to cater to its growing needs. Swisslog will be responsible for the implementation of the AutoStore System that includes approximately 16,595 space for stored items.
"This investment enables Yusen to deliver five times more put-away and retrieval throughput without increasing current operating headcount cost. Storage volume is doubled in the same storage space in the warehouse. Doubling the volume of storage capacity within the current footprint coupled with productivity gains is the means to gain a competitive edge in a global economy that is being disrupted by technology. This investment is one of the many innovations Yusen is embarking on to become a truly global total logistics provider," added Mr Francis Kwa.
"Singapore is a key logistics hub in Asia, in particular ASEAN," says Mr. Ng Kim Hung, Managing Director of Yusen Logistics. "This partnership with Swisslog is redefining cost, speed and flexibility in regional light goods distribution for our customers. This goods-to-person technology investment is a testament to Yusen investing in the future growth and transformation of Singapore's logistics infrastructure."