Woolworths plans innovative fulfilment centre
6th May 2021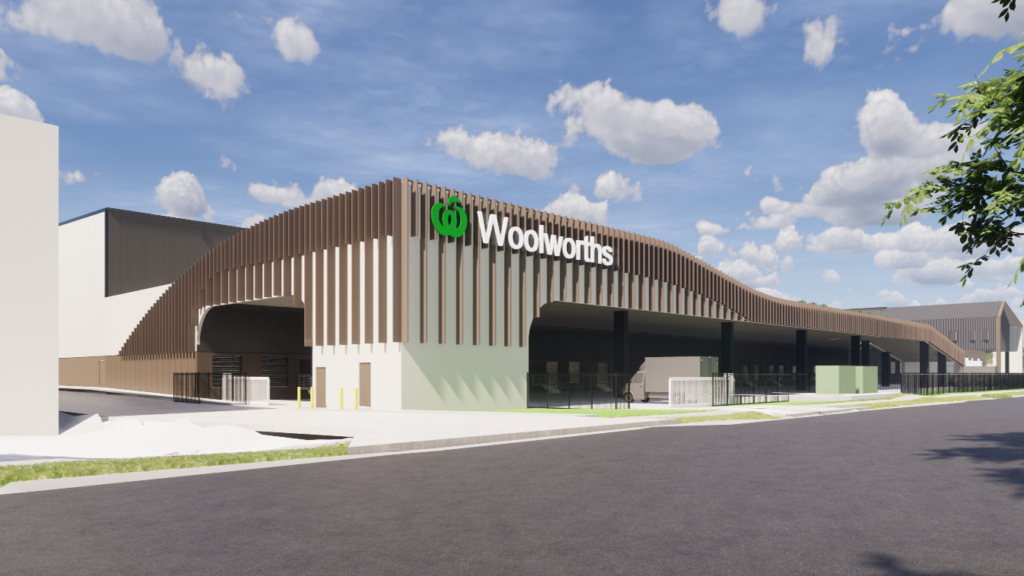 Woolworths has announced plans to construct a new automated fulfilment centre in Auburn, New South Wales, Australia to better serve the online grocery needs of customers in Western Sydney. Subject to planning approval, the 22,000 sq m Auburn fulfilment centre will support up to 250 full-time equivalent roles and around 440 jobs during construction, which is expected to commence in 2021 with go-live planned for 2024.
Woolworths has chosen automation technology company KNAPP as its partner for the realisation of the project. Innovative technologies will help Woolworths' personal shoppers pick and dispatch more than 50,000 orders a week, with customers having their orders conveniently delivered to their door.
The plans come as Woolworths reported e-commerce sales growth of 92% from July-December 2020. E-commerce sales now account for around 8% of total sales at Woolworths.
"We've seen an extraordinary acceleration in online grocery shopping over the past year," said WooliesX Managing Director, Amanda Bardwell. "As we look ahead, we see more and more of our customers turning to the ease and convenience of home delivery to reclaim time in their busy lives. To keep pace with the demand, we need to innovate with new technology to boost capacity and ensure we're continuing to offer the best possible online grocery experience.
"This fulfilment centre will deliver a step change in our online offer for our Western Sydney customers. With KNAPP's world-class automation, our team of personal shoppers will be able to pick many more orders – offering our customers faster delivery options and extra windows to choose from."
Rudolf Hansl, Vice President Food Retail Solutions at KNAPP, commented: "In collaboration with Woolworths, we've developed a highly automated and economical concept for online grocery. Our proven technologies enable fast and efficient customer order fulfilment. We're very pleased to partner with Woolworths and look forward to working together for years to come."
Auburn is the next stage of e-commerce investment following strong growth and increased scale. It builds on recent investments with Takeoff's micro-fulfilment solution (using KNAPP technology) – already live at Carrum Downs, Victoria; Moorhouse, Christchurch; and Penrose, Auckland. A further site is under construction at Maroochydore, Queensland.
Auburn will use the same underlying KNAPP technology at a much larger scale and is expected to deliver efficiency benefits as Woolworths unlocks new capacity for growth. Woolworths stores remain a key part of the e-commerce network, with investment to continue in pick-up (including Direct-to-Boot), in-store fulfilment and on-demand delivery.
Amanda Bardwell concluded: "Auburn and our other fulfilment centres play important roles, complementing the work of our store teams. They help us better serve the most densely populated areas with the strongest demand for online groceries. But even as we invest in new fulfilment centres, local stores remain the heart of our online operation. By making the most of our unrivalled national store network, we can stay close to our customers for faster same-day and on-demand delivery options, as well as convenient pick-up solutions."