Witron to Design and Build DC for Fast-Growing UK Retailer
10th February 2020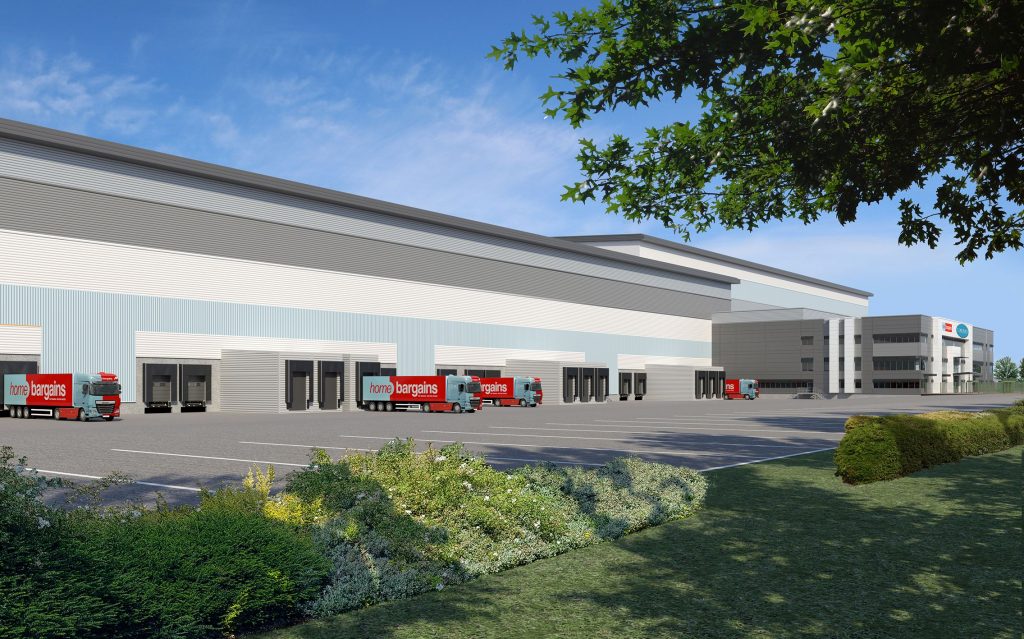 Integrator Witron is to design and build a new DC for fast-growing UK general retailer TJ Morris Ltd. A family-run business based in Liverpool, its 550 Home Bargains stores are expected to number 1000 in a few years, it says.
Tom and Joe Morris signed the contract in December for the design and implementation of a 79,000 square metre, highly dynamic distribution centre in Warrington (North West England). It will store 12,000 different items from the dry goods assortment. Productive use is scheduled for mid 2023.
The Morris brothers said: "Witron absolutely convinced us – the high efficiency of the overall concept, the proven technology, as well as the evident culture of a family-run business: keeping promises, having the courage to innovate, rolling up one's sleeves, short decision-making processes – these are values that are also important for TJ Morris. Values that impressed us from the very first meeting with Witron. The parallels between our companies as well as numerous successfully implemented projects speak for Witron as a trustworthy lifetime automation partner."
"We at Witron are also very proud that TJ Morris continues its impressive company development – its promising path into the future – together with us", says Jack Kuypers, Witron's Vice President for the North West Europe sales region.
As a general contractor, Witron develops all IT-, control- and mechanical components. The logistics centre will be controlled by a multi-functional warehouse management system. Due to a high level of "supply chain intelligence", the DC is integrated "end-to-end" into TJ Morris' entire logistics network – starting with the supplier, including the transportation, and through to the end consumer. TJ Morris and Witron are currently working on the future operator concept for the plant. Here, Witron's portfolio includes a wide range of services, which will be individually tailored to the customer's needs in terms of maintenance, spare parts supply and system operation.
The mechanized system is designed for a daily picking capacity of 646,000 cases, which are sorted into roll containers and totes in a store-friendly and error-free manner. Witron's highly dynamic logistics systems OPM (Order Picking Machinery) with 32 COMs (Case Order Machines), DPS (Dynamic Picking System), and the semi-automated CPS (Car Picking System) are handling this volume. A fully automatic shipping buffer intelligently decouples order picking from the shipping area so that all shipping units are made available for loading in the dispatch area by means of stacker cranes and heavy-duty lanes – 'just in time' sorted by routes and stores, in the optimal trailer loading sequence, and taking into account storage space utilisation.
"Thanks to its leading-edge technology, ergonomic and economic processes, as well as its size – the logistics centre will have more than 470,000 pallet, tray, and tote storage locations, more than 100 stacker cranes, and a conveyor network system of more than 15 km – the logistics centre will probably be the most modern of its kind in England. Almost 95% of the entire throughput will be handled fully- or semi-automatically and the remaining 5% will be handled manually. With a height of 38 metres, the facility is not only functional, but also visually impressive", explains Duncan Pointon, Witron Sales Manager in the UK. "Witron's OPM technology will be used for the first time ever in the United Kingdom."