Witron to Build Frozen Food Logistics Centre for Spain's Mercadona
13th May 2019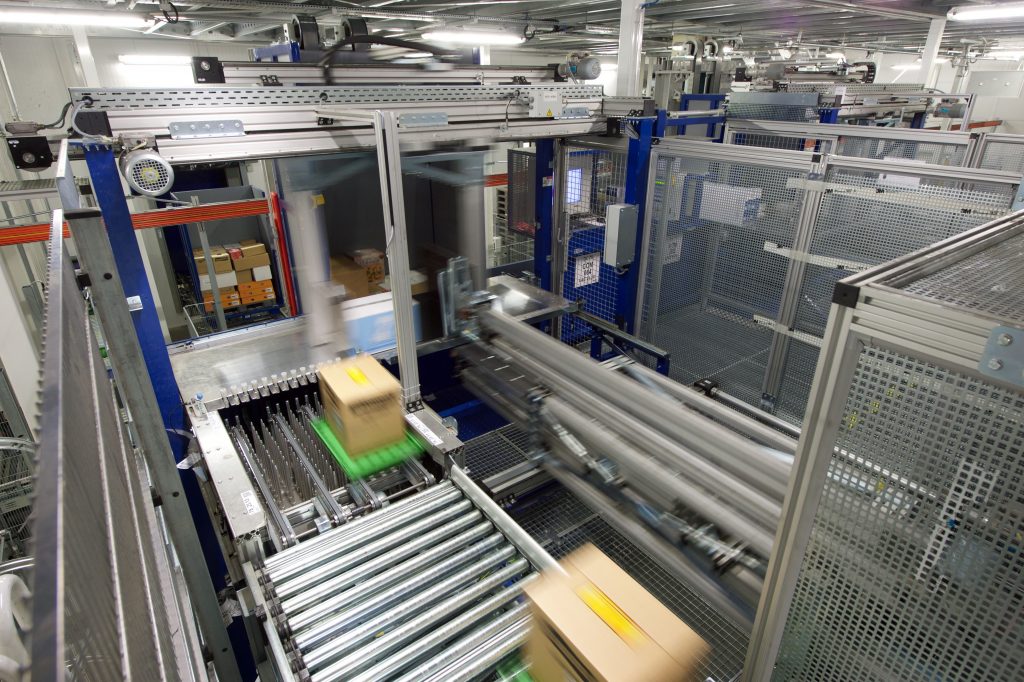 Global integrator Witron is building the sixth fully automated frozen food logistics centre for market-leading Spanish food retailer, Mercadona. Sited in in Guadix (province of Granada, southern Spain) the distribution centre will be equipped with the latest OPM technology. All logistics processes are optimized in real-time, thanks to intelligent and holistic networking. Scheduled to start operations at the start of 2021, the logistics centre will supply 224 Mercadona stores throughout Andalusia. In total, Witron mechanized logistics systems will then be responsible for the storage and picking of frozen goods for more than 80% of all 1,630 Mercadona stores in Spain.
The system with a size of 17,600 square metres / 189,400 square feet is equipped with 7 fully automated COM machines and will pick up to 46,000 cases every day out of an assortment of 550 items at -23 degrees Celsius / -9 Fahrenheit onto pallets – store-friendly and without errors. A five-aisle pallet high bay warehouse with 7,000 pallet locations and a 14-aisle tray AS/RS with 62,300 locations are located in front of the COMs. The mechanical elements manufactured by Witron guarantee high availability and were designed for a 24/7 continuous operation at freezing temperatures.
The Witron warehouse management system optimizes all material flow processes. This software suite stands for holistic networking and transparency both vertically between all system levels as well as horizontally within the entire supply chain. The result is a high level of "warehouse intelligence", which means the creation of a real-time logistics network that directly connects all "players" in the overall system allowing changes to happen dynamically and directly in the logistics processes.
Mercadona and Witron have been maintaining a successful logistics partnership since 2004. Additional logistics centres for dry, perishable and frozen food designed and realized by Witron are operated by Mercadona in Barcelona, Villadangos del Páramo (León), Ciempozuelos (Madrid), Ribarroja (Valencia) and Vitoria.