Wheel and Castor Maker Extends Truck Lock Range
15th June 2018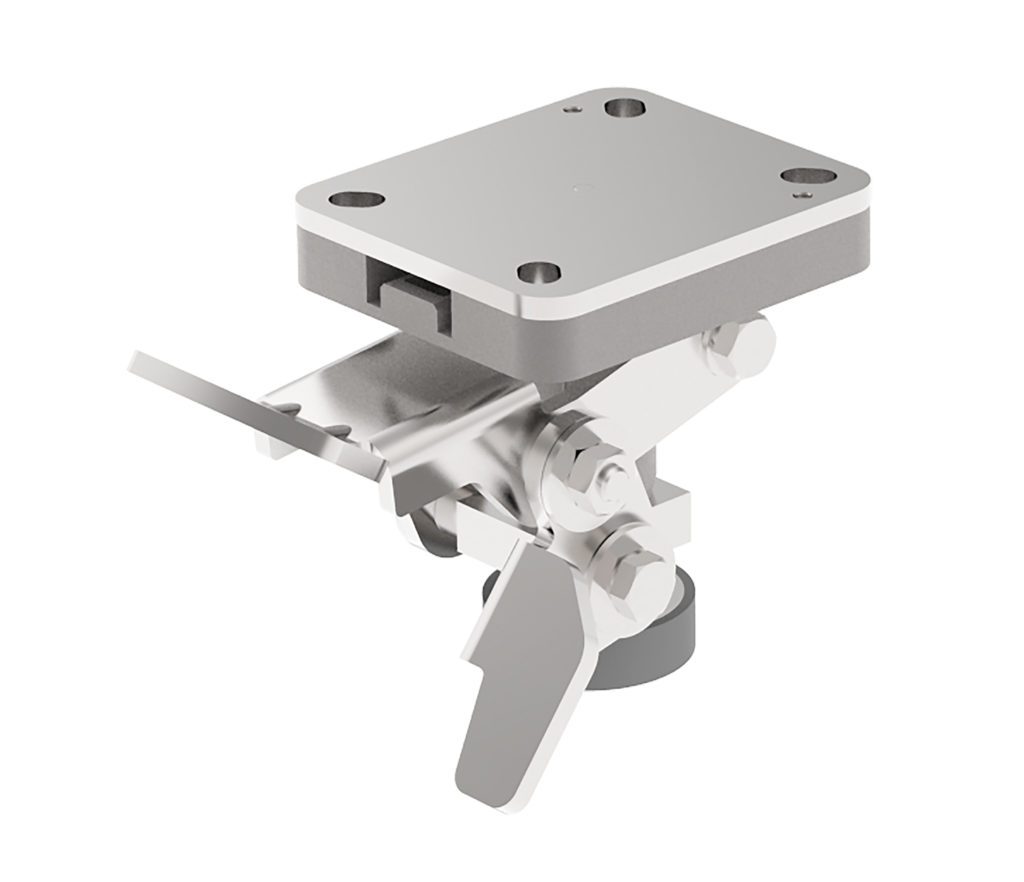 Wheel and castor specialist Blickle has extended its range of truck locks. These securely and reliably lock various transport units in their resting position. The trolleys are fixed by simple and effortless actuation of the pedal without lifting. The brakes are quickly installed, and users benefit from a wide range of applications.
The new variants FF100-1 and FF 125-1 are used in almost all sectors where a braking function is required. They are especially suitable for transport trolleys in intralogistics, work tables, travelling carriages on assembly lines, as well as for machines and trolleys with spring-loaded castors. Their compact, space-saving design enables simple installation. In comparison with large truck locks with top plate fittings, the new versions generate the same maximum pressure.
Regardless of the weight of the trolley, the truck locks are always actuated with the same force. They are an ideal alternative to conventional truck locks if frequent braking is required. Moreover, they are simple to install, because in contrast to castors, they do not require additional constructions on the trolley. They also provide greater stability on smooth floors.
Usually, only one truck lock is required for each trolley. In comparison to transport units with two castors, locking can be carried out in a single movement. This saves time when used frequently. Where there is an arrangement of two swivel castors and two fixed castors, the locks are usually installed between the swivel castors. Truck locks are also suitable for a diamond castor arrangement or for higher-mounted fixed castors for towing operation. When operated, the truck lock springs compress by approximately 10 mm. The maximum pressure in combination with the matching swivel and fixed castors is approximately 60 kilogrammes, so that the trolley and the goods that it carries are always reliably secured. The new versions with a plate size of 100 x 85 millimetres can be combined with the Blickle bracket series LE, L and LK. Further versions are also available on request.