Warehouse Transformers
12th December 2022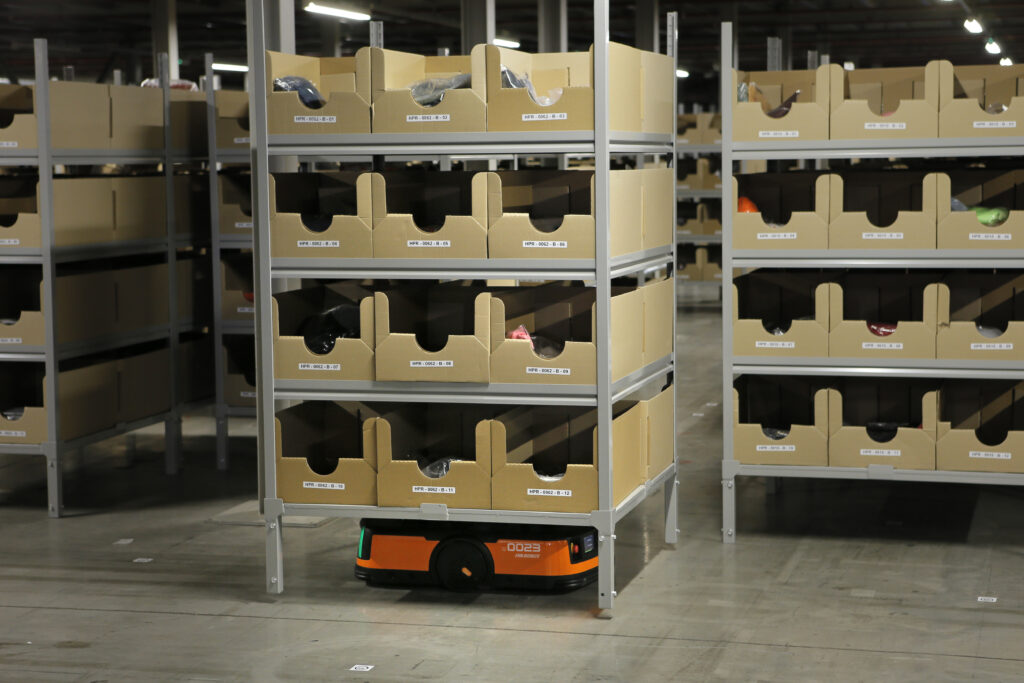 Craig Whitehouse, Managing Director at independent warehouse systems integrator, Invar Group, talks about the low-Capex, flexible technology transforming warehouse performance.
"Immediacy is now a commercial imperative," says Craig Whitehouse, Managing Director of Invar Group. "Sales can be won or lost on availability, speed of despatch and proximity to the customer. Short lead-times and late cut-offs play a decisive role in winning and retaining customers – and margins, along with brand reputation, can be enhanced or diminished by the speed and efficiency with which returns are processed and refunds managed."
Whitehouse explains how these critical business issues are driving great change in fulfilment operations: "The warehouse is undergoing a huge transformation, from repository to fulfilment powerhouse, but there are risks to growth that need to be addressed – labour is tight and costs are rising." However, he believes, "Robotics, AI and digitalisation hold the key to boosting capacity and keeping costs under control."
These insights explain the enormous uptake of new, highly flexible forms of warehouse automation by many large retail brands and an increasing number of SMEs – particularly, within ecommerce channels. According to Whitehouse, "Mobile robotic systems combined with pick-to-light technology can boost order picking performance from under 100 units per hour using traditional methods, to up to 600 picks per hour."
As an independent, full-spectrum automated warehouse solutions provider, Invar Group has experienced huge success in recent years – in large part due to the fact that it is free to select the most appropriate technology for the task. Whitehouse says another significant factor in Invar Group's success is its group structure, which brings together skilled individuals with competencies across warehouse management software, systems integration and controls, enabling the company to take full responsibility for a complete turnkey-key system from start to finish.
Headquartered in Cranfield, UK and operating from offices in the US and The Netherlands, Invar Group is focused on delivering complete turnkey warehouse automation solutions using advanced technologies such as industrial robotics, AMR goods-to-person solutions, pick-to-light technology, sortation systems, as well as conventional warehouse automation. The Group comprises: Invar Systems, a developer of warehouse management and control systems; Invar Integration (formerly Greenstone Systems), a front runner in solutions design, hardware integration and project management; and Invar Controls, specialists in the design, implementation and maintenance of PLC software and hardware.
Warehouse performance
Whitehouse says: "Creating a strong, cohesive business that leverages the collective talent of every member of the Invar Group has enabled us to deliver truly industry leading solutions for our customers – systems that transform operational performance within the warehouse and enhance competitive positioning in the market. By coordinating our resources and streamlining our processes we are in a uniquely strong position to offer the flexibility and support our customers need." He adds, "This covers solutions design and consultancy, bespoke hardware, tailored software, project management and systems implementation – along with on-going support."
And Invar Group has a strong track record, having supplied major turnkey systems to many of the world's leading brands, such as: SuperDry, Games Workshop, Bentley, Coca Cola, and Nike. The company has recently launched a new website to help guide businesses through the complexities associated with warehouse upgrades and digitalization projects, highlighting potential areas where advanced technologies can transform operational performance within the fulfillment or distribution centre.
The new format brings together valuable independent insights and technical information on the latest innovative technologies available to the market. "As an independent integrator of warehouse technologies we are well positioned to offer an unbiased approach to finding the optimum solution," says Whitehouse.