Warehouse Automation Solutions & Expertise
15th March 2023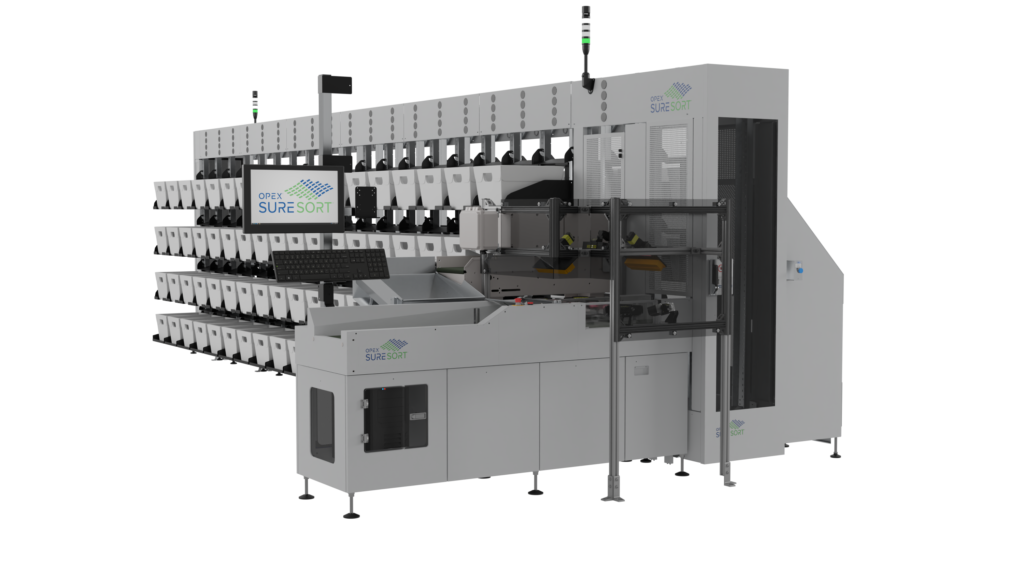 OPEX® Corporation, a global leader in Next Generation Automation providing solutions for warehouse automation will exhibit the company's innovative warehouse automation systems at ProMat, the leading trade show for the manufacturing and supply chain industry, March 20-23 at Chicago's McCormick Place.
"Today's high-volume warehouses demand that goods move through the supply chain with accuracy at lightning speed," said Alex Stevens, President, Warehouse Automation, OPEX. "At ProMat, we look forward to demonstrating in person how our systems help ecommerce and other industry clients transform the way they do business now, while also offering solutions to guide their future."
At ProMat Booth S2712, OPEX experts will showcase Infinity™ AS/RS, a goods-to-person automated storage and retrieval system (AS/RS) designed for flexibility and scalability in both throughput and storage.
Perfect for ecommerce, micro-fulfilment, store replenishment, and omni-channel distribution, Infinity AS/RS features triple-deep, high-density racking along with a fleet of bots that access inventory from any of the storage locations.
Introduced in March 2022, Infinity AS/RS has been chosen as a finalist for the 2023 MHI Innovation Award for Best New Innovation. Winners will be announced during the expo.
OPEX will also feature Sure Sort®—a compact, configurable, and cost-effective small-item sorting solution—along with a virtual reality (VR) experience of Perfect Pick®, a goods-to-person system designed for ecommerce fulfillment and micro-fulfillment. Perfect Pick reduces reliance on labor while utilizing a warehouse's vertical space to increase throughput, reliability, and effectiveness.
In addition, OPEX experts will lead presentations on the following important industry topics:
• The Cost of Not Automating Your Warehouse, Drew Stevens, VP Global Business Development and Marketing, March 21 at 3:45 PM in Theater B; and
• Maximizing Flexible Automation Benefits, John Sauer, Senior Director Global Business Development, OPEX Warehouse Automation, along with Art Eldred, VP and Growth Officer, from OPEX partner, Vargo, March 20 at 1:30 PM in Theatre C.
ProMat attendees can schedule personalized meetings with OPEX team members any day during the event.