Vitronic Announces LogiMAT Highlights
12th January 2017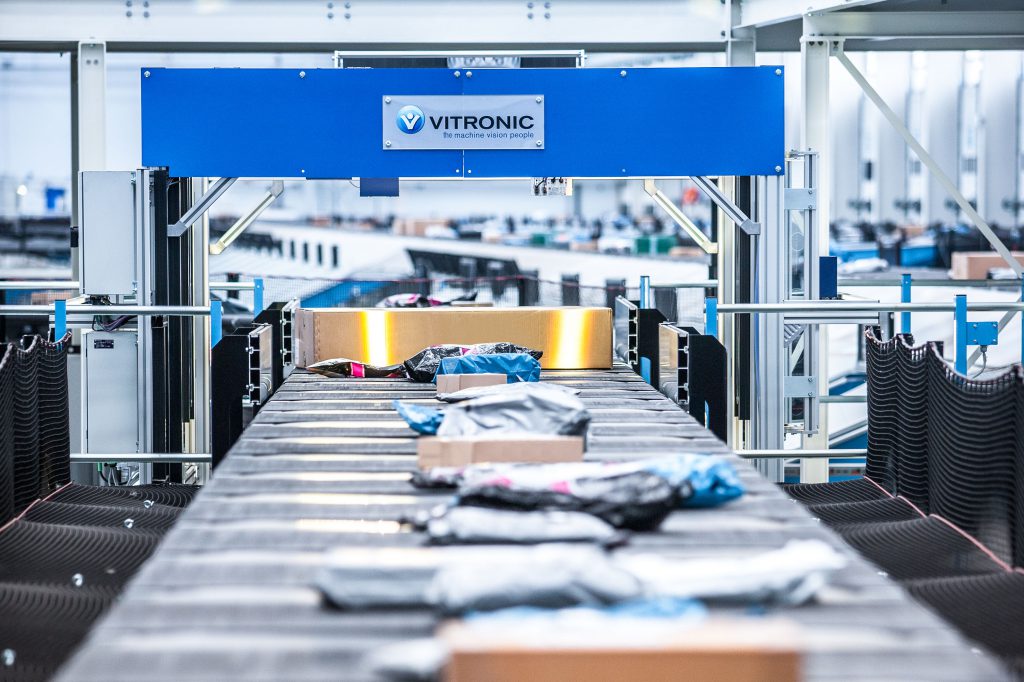 Complex supply chains and an increase in shipment volume require integrated solutions that combine processes and create transparency. VITRONIC's Auto-ID solutions play an important role in this by capturing data automatically, integrating it into connected systems, and thus ensuring seamless documentation. In line with the LogiMAT 2017 motto, "Digital – Connected – Innovative", VITRONIC will present new hardware components, intuitive software packages, and comprehensive service offerings.
Hardware – new line-scan camera for DWS system solution
VITRONIC's exhibit will feature the latest generation of the line-scan camera, VICAM 3S, as the heart of the DWS system. DWS systems combine three work steps (dimensioning, weighing, and scanning) at one point in the process chain. The 3S in VICAM 3S stands for smart, small, and synchronized. Smart – an integrated decode unit on board the camera enables plug and play operation as a stand-alone system. Small – the compact design, with a width of only 45 cm and around 40% less weight, simplifies handling and installation. Synchronized – the system reads, processes, and transmits the data while the goods pass through, offering optimum read results.
Software – analyze data, monitor and optimize processes
VITRONIC software solutions are tailored to meet the complex requirements of digitized supply chains and offer a variety of options to utilize the captured shipment data. All information can be archived both locally and centrally and can be accessed by a web browser at any time. Detailed evaluations, regardless of location, form the foundation of targeted process optimization. "The information recorded in real time ensures greater transparency throughout the entire value chain—an important component of Logistics 4.0," explains Torben Posert, Head of Sales Logistics Automation, VITRONIC Dr.-Ing. Stein Bildverarbeitungssysteme GmbH. "As a result, processes can be optimized, networked, and analyzed."
Service – expanding the international service network
VITRONIC will complete its exhibit with expanded service offerings. Comprehensive consulting, customizable maintenance and service packages, upgrades, and special training courses offered by the VITRONIC Academy are the cornerstones of our Lifetime-Services. With the expansion of its global services, VITRONIC is strengthening its position in the logistics automation sector and helping its customers to benefit from over 30 years of experience in industrial machine vision.
VITRONIC at LogiMAT, March 14-16, 2017
Hall 3, Booth 3D10