Vanderlande to Showcase Smart Item Robotics at LogiMAT 2017
27th February 2017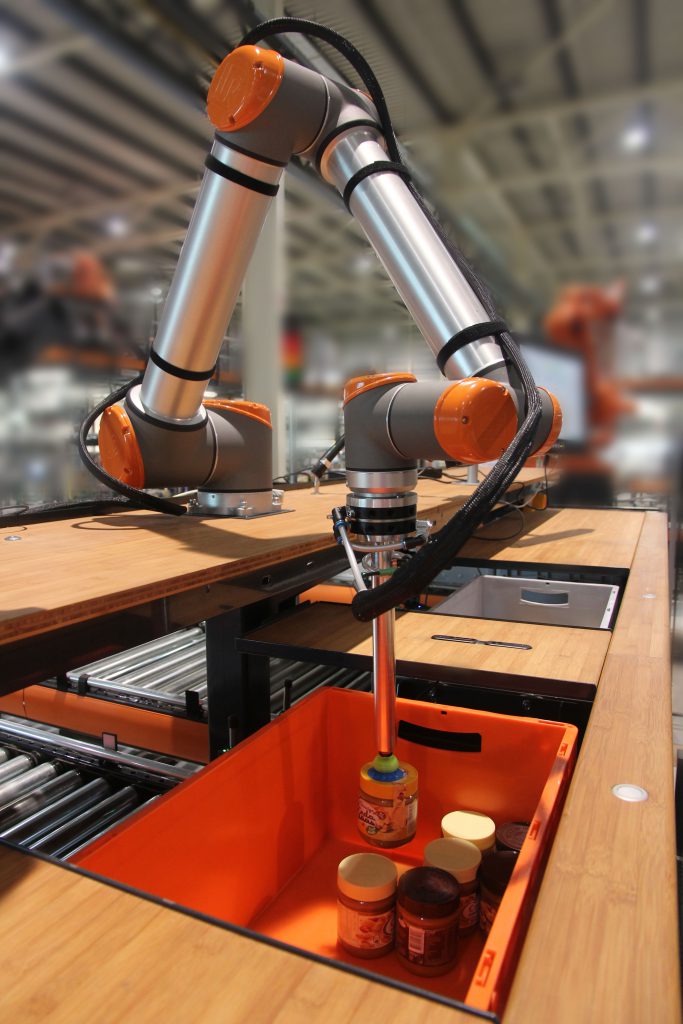 Vanderlande will showcase its Smart Item Robotics (SIR) technology for the e-commerce warehousing market at LogiMAT 2017. SIR technology focuses on the robotised handling of single items in applications such as order picking and infeed loading. The company will also demonstrate its 'bin-to-bin' picking concept, in which a collaborative robot based on SIR principles can operate both independently and together with an operator.
Today's e-commerce distribution centres (DCs) need to pick a large variety of items, which results in increasingly complex operations. Alongside this, the scarcity of manual labour further increases the pressure on DC performance. SIR – also known as collaborative robotics – is an effective and risk-free way to gradually introduce robotic technology into a DC while retaining high levels of scalability and flexibility.
"Operators can work safely side by side with the robot unit without using a fenced cell," explains Vanderlande's Director E-commerce Ruben Jakobs. "This creates a low-risk working environment with high flexibility. Our state-of-the-art software will allow the robot to pick the majority of products without the need for teach-in, which is a huge benefit considering the ever-increasing range of products in ecommerce."
Additionally, the robot optimises order carton filling by gently stacking items. This solution can be further utilised for picking, with a capacity of up to 600 items per hour.
To learn more about Vanderlande's versatile and diverse product range, please visit stand 1J21 (Hall 1) at LogiMAT, Stuttgart, March 14-16.