Vanderlande to Share Stand with Toyota Material Handling at CeMAT
15th February 2018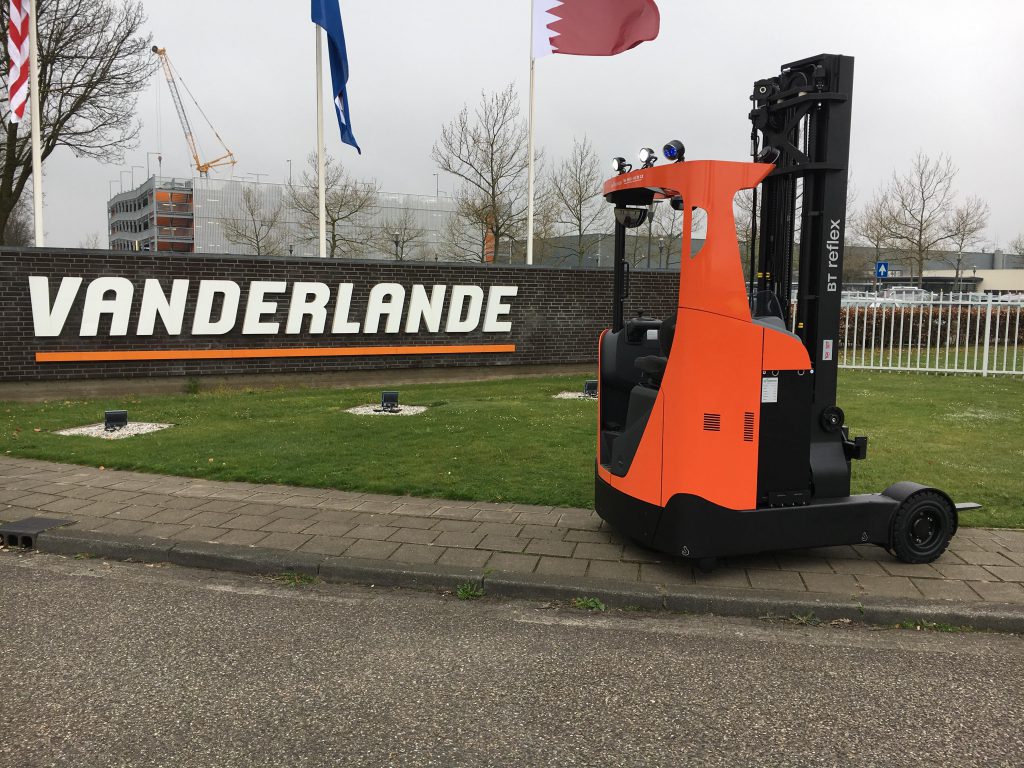 Vanderlande will be joining the Toyota Material Handling stand (P32) at CeMAT, 23-27 April 2018 at the Deutsche Messe in Hannover, Germany. The move follows the purchase of the Dutch process handling specialist by Toyota this time last year.
As a leading supplier of process automation for warehouses, Vanderlande will exhibit FASTPICK as an example of its evolutions – the next generation of scalable solutions for the e-commerce and fashion markets. It will be on display to highlight a goods-to-person order fulfilment system that uses advanced ADAPTO shuttles for product storage and retrieval.
Toyota Material Handling's theme at the event is "THINK : LIKE : TOYOTA". As the original source of lean thinking, this will give visitors the opportunity to gain an insight into the world-recognised Toyota Production System.
It will also show how this thinking can be applied to: the latest developments in connectivity with Toyota's established fleet management system I_Site; and progressively introduce automation within Toyota's own logistics flow to further improve efficiency, reliability and safety.
"Vanderlande is delighted to be presenting one of our latest solutions at CeMAT as part of the Toyota Material Handling family," says Vanderlande's CEO Remo Brunschwiler. "FASTPICK is intended to create cutting-edge solutions that help our customers to exceed their customers' expectations. This is representative of how the logistics industry is changing, as well as how we are playing a leading role in that change."