Vanderlande Acquires Canadian Software Company Optosecurity
30th June 2017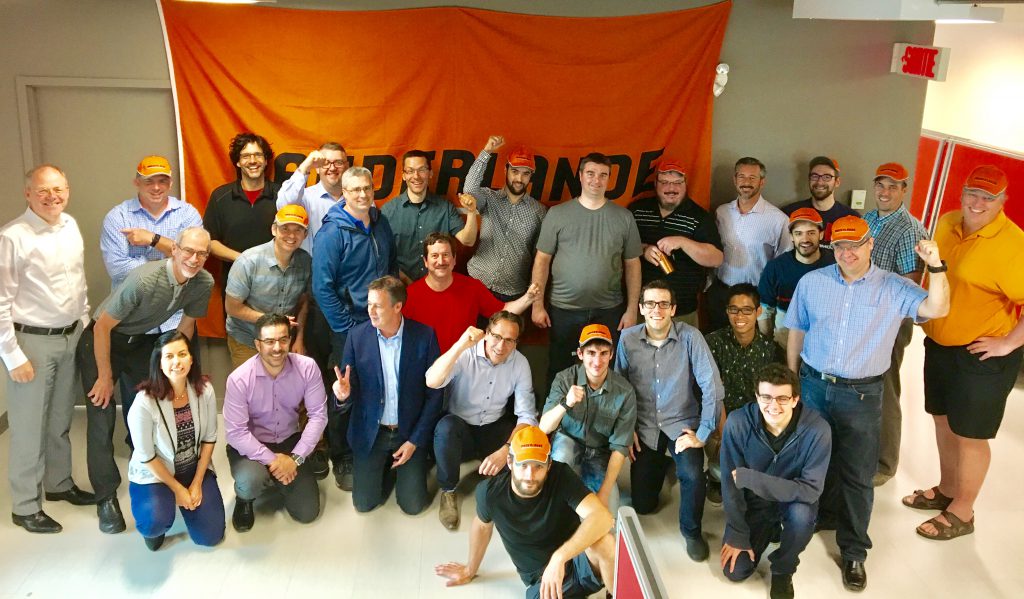 After working closely together for several years, Vanderlande has acquired Canadian software company Optosecurity. The acquisition further strengthens Vanderlande's integrated portfolio of solutions and position as the market leader for value-added logistic process automation at airports. Airport process and automation is a big part of Vanderlande's business alongside its wider logistics and intralogistics portfolio.
Optosecurity's software is a unique and market-leading platform for remote screening and data integration. The combination of this intelligent software with Vanderlande's automated passenger checkpoint solutions presents the opportunity for the new partnership to become the leading integrator of passenger screening processes at airports. This transaction is a logical step for Vanderlande in expanding its footprint beyond traditional baggage handling projects in this market.
"The acquisition of Optosecurity supports Vanderlande's vision of value-added integrated airport logistics systems," says Vanderlande's Executive Vice President Airports, Andrew Manship. "We expect the joint strength of Vanderlande's SCANNOJET automated passenger checkpoint solution and Optosecurity's eVelocity remote screening application to become the winning solution.
"This will address the needs of our customers and add significant value in a demanding and rapidly changing global airport logistics environment. Consequently, it will increase the attractiveness of our solutions and enhance the proportion of our market share."
Earlier this week, Vanderlande announced the opening of a new American manufacturing centre and DC in Georgia (read the story here).