US Brewing Company Boosts Can Output with Packing Solution
22nd August 2018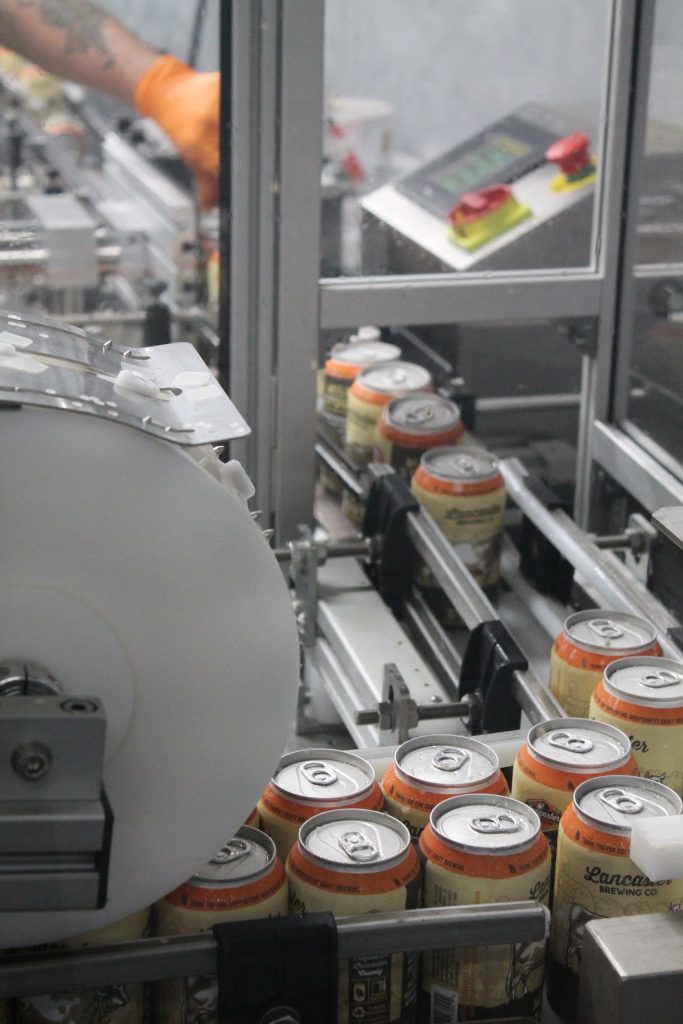 WaveGrip, manufacturer of innovative beverage multi-packing solutions, is helping Lancaster Brewing Co. increase its canned beverage output.
Founded in 1995 and based in Pennsylvania, Lancaster Brewing Co. unites an obsessive commitment to quality ingredients with equal measures of creativity, skill and experience, to brew consistently great beer that is seeing increasing demand.
The majority of Lancaster's canned output is in 12oz. 6-packs, but with the need to produce 4-packs of both 12oz. and 16oz. cans, the G1 applicator was the perfect solution to help meet their soaring popularity. With a top speed of 100 cans per minute (cpm) the G1 is able to reliably keep up with Lancaster's needs while also providing room to expand production when needed.
Currently running at 65 cpm, the G1 is helping Lancaster produce between 50,000 – 70,000 cans per month. With carry-out options available at all three of Lancaster Brewing Co. locations and distribution across another seven states, Lancaster wanted to move away from their previous, labor-intensive solution to help keep up with demand. With an easy to use design, the applicator requires minimal training and manpower while also being adjustable mid-roll to reduce unnecessary downtime.
"We needed a solution that could move us away from our manual operation," comments Mark Braunwarth, Head Brewer. "The G1 was not only the least expensive, but the fastest in its range on the market. We can actually start expanding the canning operation with a minimal investment while keeping up with demand."
Commenting on the partnership Aaron McIvor, WaveGrip's Managing Director said, "We are delighted that Lancaster Brewing chose the G1 to secure their expanding range of canned beers. Having sent their G1 directly from CBC 2018, it is great to see how much of an impact the applicator has already had for their multi-packing needs."