Upgrades for Hyster Spacesaver forklift
16th March 2015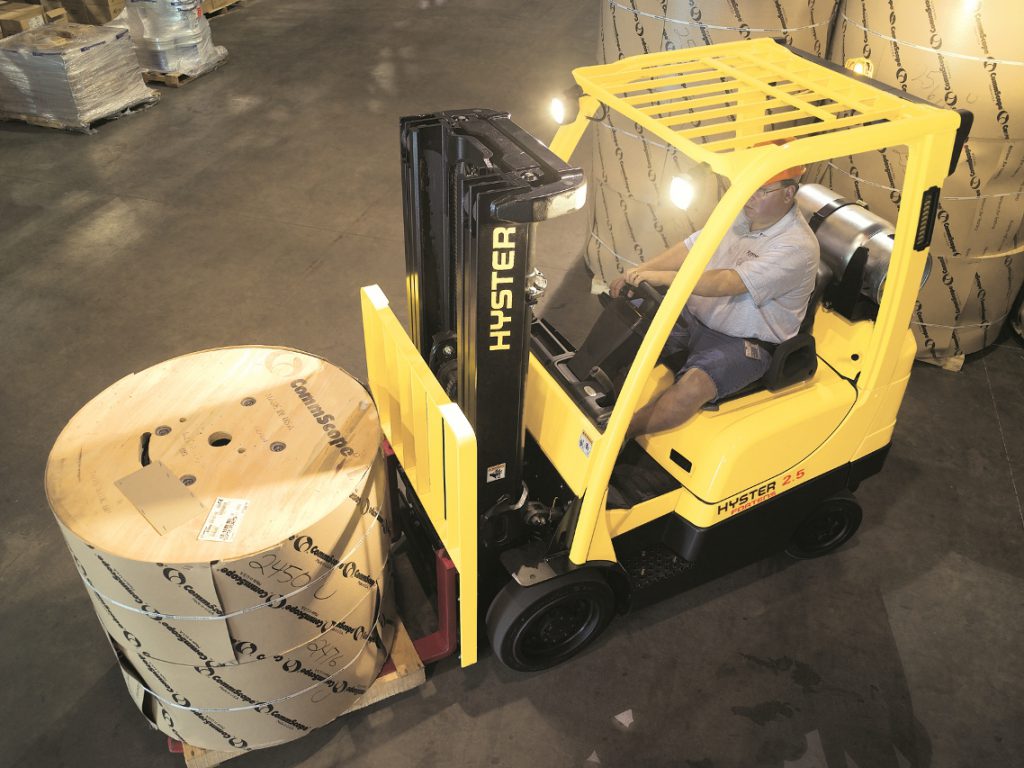 The Hyster® 2-3.5 tonne Spacesaver series of LPG forklifts has been upgraded with a powerful new engine, new mast designs and other features to provide higher performance and reliability, when working in tight warehouse spaces.

"Space is a problem for many warehouse managers, particularly during peak times," says David Rowell, Product Marketing Manager. "We have upgraded the Hyster Spacesaver forklift, which gives the same lifting capacity as the familiar Hyster® Fortens® on pneumatic tyres, but in a more compact frame that is just over a metre wide."

The Hyster S2.5FT now features the new 2.5L Kubota LPG engine, bringing superior performance and capable of moving more loads, more efficiently than alternative LPG engines.
"Whether moving food and drink or electronic products, the improved engine management control and responsive hydraulics give unbeatable operator control in tight spaces," he says.
The 2.5 tonne Hyster Spacesaver is one of the smallest LPG trucks on the market running on small diameter cushion rubber wheels and tyres, which results in footprint dimensions equivalent to a 1.8 tonne truck. The compact design saves space that can be used for extra storage in demanding applications such as paper, wood, metals, manufacturing and logistics applications, and lifts significantly bigger loads for increased storage density.
Hyster has also recently upgraded the mast design resulting in greater mast lowering speeds and a larger window through the mast to optimise the 180 degree panoramic field of vision for the driver.
Operating in warehouse aisles as small as 3.683m, the new side-shifting forkpositioner carriage option makes it quick and easy to reposition the forks without getting off the truck. The attachment design has an integral fork carriage, which maintains higher residual load handling capacity.
Similar to the Hyster Fortens, the Spacesaver is one of the most fuel efficient trucks on the market. The trucks are shipped from the Craigavon factory in Northern Ireland already in the "ECO-eLo" (fuel efficiency) mode, but operators are able to select the standard operating mode "HiP", or the "ECO" mode to suit the specific application.
The Hyster Spacesaver features many of the benefits also seen on the standard Fortens range, such as a superior driver environment, low lifetime costs, proven reliability and excellent manoeuvrability.
A full range of Hyster Spacesaver trucks is available from 2 to 7 tonne lift capacity, which is supported by a global network of local Hyster distribution partners.
For more information please visit www.hyster.eu.