Union for Delivering Turnkey Warehouse Automation
19th October 2020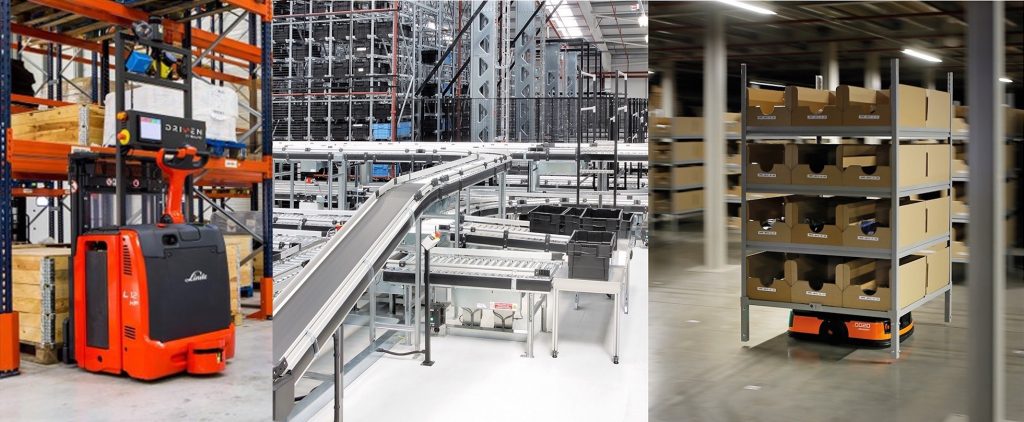 The Invar Group is bringing together three specialist organisations in the warehouse software, automation and controls sector. The Group comprises: Invar Systems, a developer of warehouse control and management systems; Invar Integration (Greenstone Systems), a front runner in solutions design, hardware integration and project management; and Invar Controls, specialists in the design, implementation and maintenance of PLC software and hardware.
As part of the Invar companies, long-established automated warehouse systems integrator, Greenstone Systems, will become Invar Integration and will work seamlessly to deliver advanced intralogistics solutions. Greenstone Systems has worked on numerous major projects across the UK and Europe for customers ranging from leading fashion retailers to manufacturers and logistics service providers. The formation of the Invar Group of companies creates a 'union of technological excellence' focused on delivering complete turnkey warehouse automation solutions – using a combination of advanced technologies such as industrial robotics, AMR goods-to-person solutions, pick-to-light technology, sortation systems, as well as the full gamut of conventional warehouse automation.
The Invar Group of companies brings together a team of individuals with a wealth of experience in providing innovative supply chain solutions to world leading brands, across ecommerce fulfilment, intralogistics, and warehousing & distribution operations. Invar Systems, founded in 2005, is the leading supplier of warehouse management and control software. It will continue to develop, implement and maintain the Group's warehouse software systems.
Invar Integration will be responsible for solution design, hardware integration, implementation and project management – as well as on-going maintenance and support to customers. Invar Controls will design, implement and maintain the Group's PLC software and hardware, as well as electrical installations.
Invar and Greenstone have worked closely together in recent years on a large number of major projects for international brands. Most recently, the two companies worked on a joint initiative to deliver a multi-million pound omni-channel distribution centre for a large logistics company. The project comprised WMS, WCS and PLC software, integrating 1.5km of conveyor connecting inbound, bulk storage, active picking, packing and outbound processes. Some of the hardware technologies integrated within the system include multiple vertical goods lifts servicing a mezzanine floor and put-to-light technology. The system also includes weighing, volumetrics, packing and label applying automated processes.
Tim Wright, Managing Director, Invar Systems says: "By working even closer, we can combine our experience and knowledge to offer our customers a complete automation solution in house, all from our UK base in Cranfield. This includes solutions design and consultancy, bespoke hardware, bespoke software, project management and system implementation – along with on-going support.  Creating a strong, cohesive business that leverages the collective talent of each individual member of the Invar Group will enable us to deliver truly industry leading solutions for our customers – systems that transform operational performance within the warehouse and enhance competitive positioning in the market. By pooling our resources and streamlining our processes we are in an even stronger position to offer the flexibility and support our customers need."
Craig Whitehouse, Managing Director, Invar Integration says: "Businesses are having to adapt as never before. A shortage of available labour, the pressures of social distancing and an unpredicted surge in demand for online orders has created a perfect storm, where the automation of key warehouse processes is the only viable or sustainable way forward. We believe this is the perfect opportunity for companies to adopt flexible, scalable warehouse automation – clever systems that can adapt to the changing needs of a business. Together, Invar Group has all the necessary capabilities, inspiration and talent to design, build and deliver 'transformative' automated solutions, suited to today's new challenges."
Headquartered in Cranfield, UK, and operating from offices in the US and The Netherlands, the Invar Group of companies has a team of over 65 staff – from software developers, design engineers and project managers, to installation specialists, electrical engineers and support services.