Transport robotics specialist rebrands
6th July 2021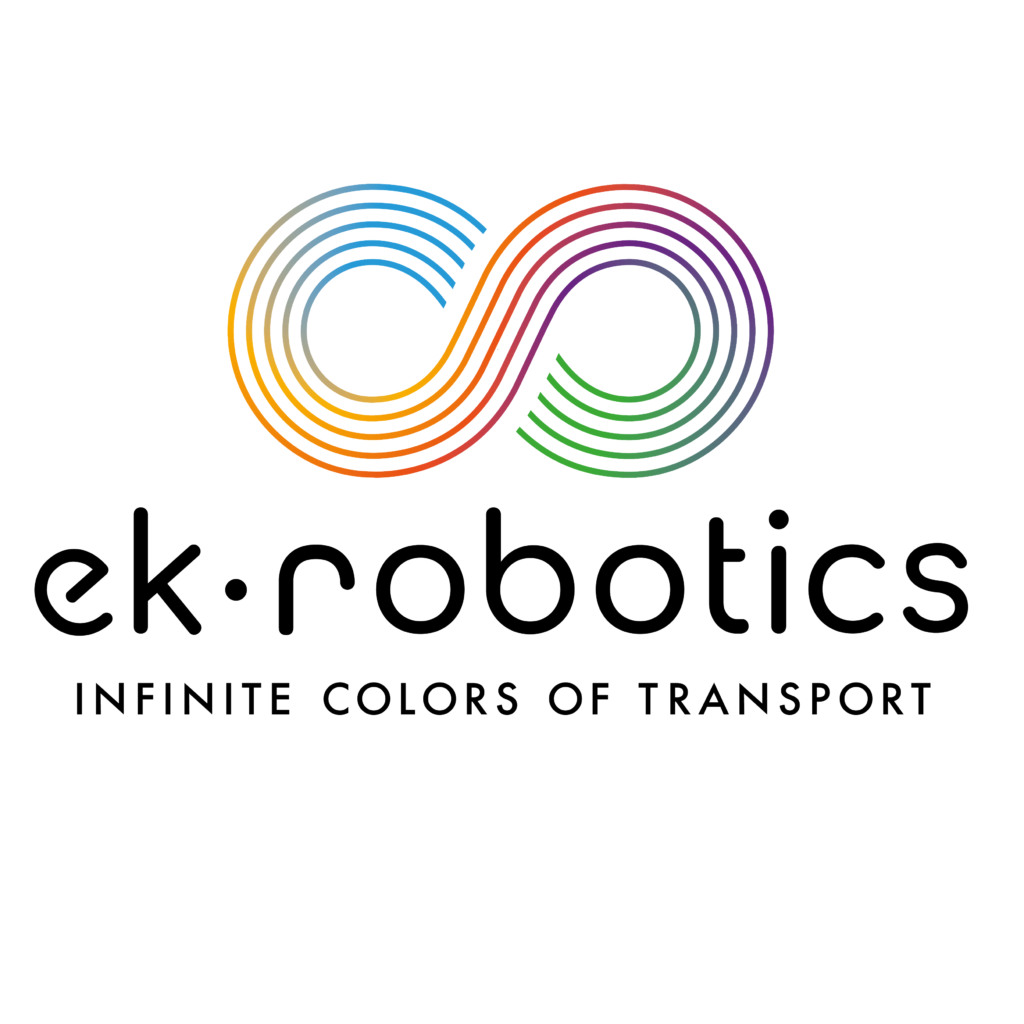 With a sharpened brand profile, a completely revised brand design and a new company name, a leading manufacturer of innovative high-tech transport robotics for production and warehouse logistics is positioning itself for the industry of the future: From July 1, 2021, EK Automation will operate as ek robotics.
The central element of the new brand identity and communication is the Infinity sign as the new logo. The multitude of colours and the visualisation of the infinite possibilities through several lines in a functioning cycle form the unmistakable look of the "Infinite colors of transport" and at the same time form the claim that highlights the expertise of the independent family-owned company.
"With the new brand identity we underline our commitment to uncompromising quality, a unique product design as well as our claim to offer every company an optimal and absolutely reliable solution," explains Andreas Böttner, CEO of ek robotics.
With the goal of making the benefits of intelligent transport robotics available to every company in the world, ek robotics is shaping the future of its customers today and offers endless possibilities: According to ek robotics, no other provider presents a greater variety of solutions for intralogistics, is as flexible and needs-oriented as ek robotics. No challenge is too small or too big, no system too simple or too complex.
With its unique engineering, powerful technology, and software tailored to individual customer needs, ek robotics is among the technical elite in the very fast growing transportation robotics industry.
"With everything we do, we strive to transform intralogistics challenges into critical competitive advantages for our customers. To keep challenging the status quo, we combine the best industrial technologies with our endless inventiveness and unique engineering skills," explains Böttner.
The reorientation of the brand also includes the expansion of the product portfolio to include additional standard products as well as the continuous expansion of global presence. With its own innovative products and a steadily growing service network of transport robotics specialists, ek robotics is striving to open up further market areas. The innovative high-performance transport robots from ek robotics solve internal inefficiencies in production and warehouse logistics.
With maximum reliability, the automated guided vehicles from ek robotics optimise intralogistics processes and make them more flexible, fail-safe and efficient.
The new brand identity represents the company's values and identity, while its history of more than 50 years forms the foundation of the transport robotics specialist.
"Trust, safety and quality are values that define us and clearly highlight customer benefits," says Böttner. "Our direct and authentic communication, as well as our extraordinary expertise, are our trademark. We work pragmatically and need-oriented. This is what our customers appreciate us for."