Three Guarantors for Joint Success
2nd August 2019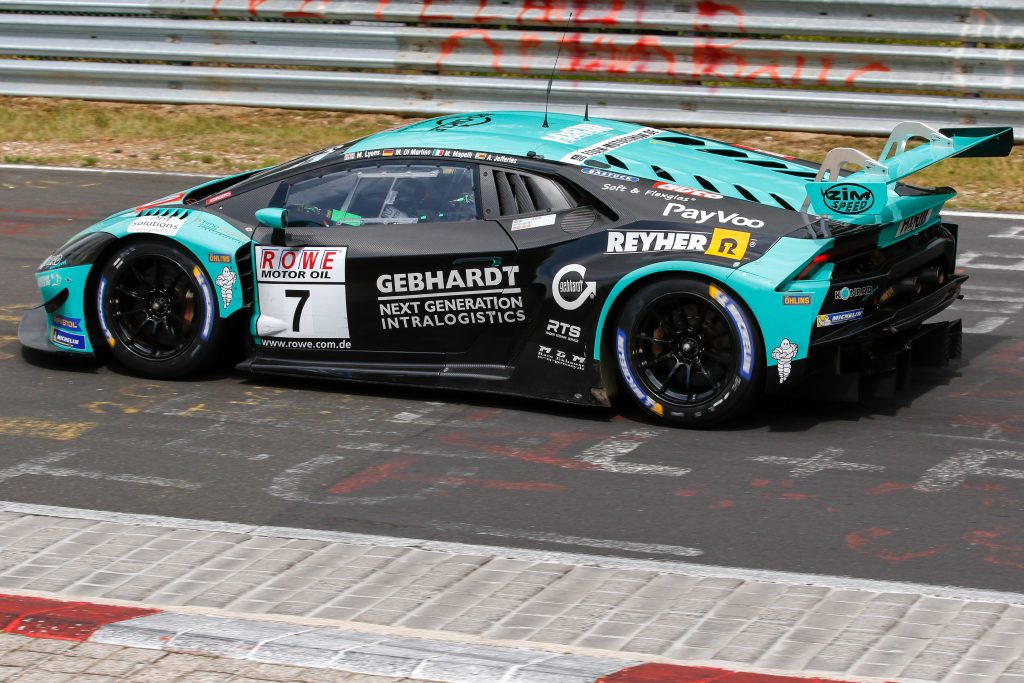 Last month the 50th Adenauer ADAC Circuit Trophy took place at the Nürburgring. For the second time, the Lamborghini Huracan GT3 Evo from Konrad Motorsport, drove under the sponsoring cooperation of GEBHARDT Intralogistics Group and Reyher out of the pit lane. Axcil Jefferies, from Zimbabwe and Michele Di Martino, from Eitorf achieved the class victory in the SP9 Pro-Am classification and with that the 5th place in the overall standings at the 4th race of the VLN endurance championship.
However, Reyher and GEBHARDT not only successfully work together in the field of motor sports. In the Hamburg central warehouse of the leading wholesaler for fasteners and fixing technology, a 2-aisle shuttle warehouse including StoreBiter 300 MLS was delivered by GEBHARDT Fördertechnik in 2013 for container consolidation in front of the goods issue and various conveyor technology connections. In 2019 a further two-aisle GEBHARDT MLS shuttle warehouse and material flow components were added.
At that time, a total of 30,000 tonnes of goods were stored in approx. 35,000 storage locations in an automatic high-bay pallet warehouse. Further storage locations were located in pallet picking (25,000) and in the automatic container warehouse (120,000). From the beginning, Reyher placed great emphasis in the automation of their intralogistics – from storage, to order picking, to goods issue. MD, Dr. Peter Bielert, described, "GEBHARDT Fördertechnik […] as a competent partner who has contributed his own solution ideas and who was deterred by the complexity of our logistics centre".